Woman who fed over 1,600 during cost-of-living crisis left 'heartbroken' after cruel vandals destroy allotment
12 April 2023, 18:16 | Updated: 13 April 2023, 02:50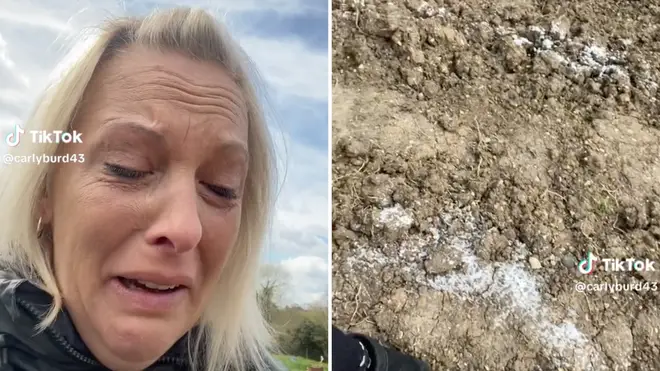 A woman who has fed over 1,600 people during the cost of living crisis has been left "heartbroken" after cruel vandals ruined her allotment by pouring salt all over it.
In a heartbreaking video posted online, Carly Burd revealed thugs had poured what she claimed was "five kilograms of salt", destroying enough onions and potatoes to feed hundreds of people.
Carly Burd, 43, began growing her own vegetables in July 2022, and says she's been able to feed 1,600 people as the nation faces soaring food prices.
The mum-of-three, who has multiple sclerosis and lupus and is on disability benefits, started growing in her own back garden, before supporting the local community with fresh produce out of a nearby allotment.
But on Saturday 8 April, Carly revealed that heartless thugs had ravaged the patch.
Read more: Prince Harry will attend Charles's Coronation without Meghan Markle who will stay in California with children
Read more: Meghan won't go to King Charles's coronation as it 'clashes with Archie's fourth birthday'
"I came down on Saturday morning and I just tasted and saw [the salt]," she said.
"Five kilograms plus of salt has been poured over my garden. It wasn't a kid grabbing it - it was an adult who knew what they were doing.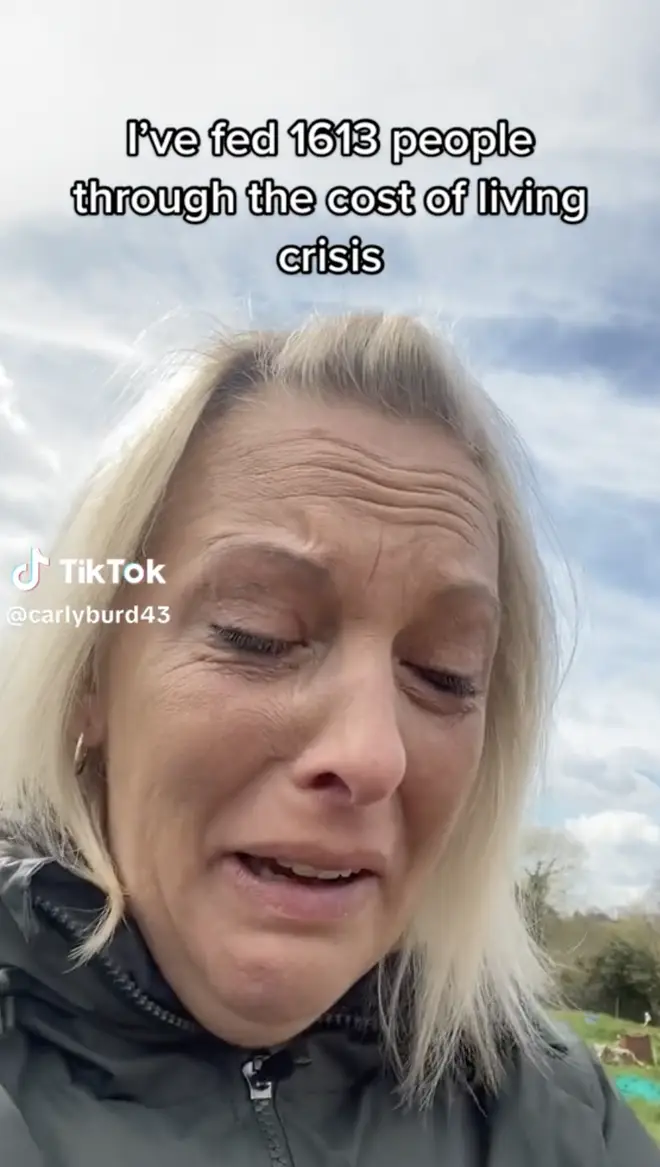 "What's heart-wrenching is that those onions were planted by children and they really put their effort in to put something back into the community.
"I felt like I'd been kicked in the face. I have no other explanation for it.
"Who would do that? It's just the most repulsive act I've ever known.
"[There's a huge] amount of people that it's going to affect, it's also affecting nature.
Read more: Ulez expansion to be challenged at the High Court as five Tory councils clear legal hurdle
Read more: UK and Ireland launch Euro 2028 bid with shock choice of stadiums
"All of the nature that's in the ground, all the worms, they're all dead. It has a massive impact."
Carly, from Harlow in Essex, has vowed she won't be deterred, and will continue her vital work.
She's now planning to turn the ruined patch into an outdoor space, where the local community can meet for meals and refreshments.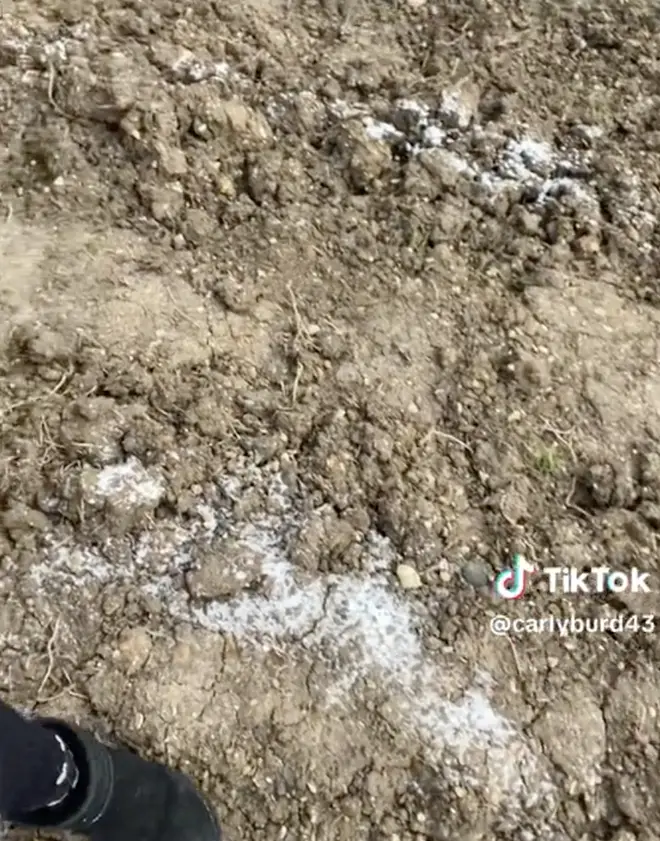 Carly is also planning on growing vegetables in a different section of the allotment, so that she can still provide food parcels to those in need.
"Going forward, we carry on going," she said. "We're moving the other way, and trying to dig up as much as we can to get as much veg in the ground as we can.
"But affecting 300 people - that's a lot of veg in the ground I've just lost.
Read more: Hero mum fights for life after pushing pram out of the way of 'hit-and-run' driver
Read more: Pub in golliwog row 'barred from Good Beer Guide and from future awards'
"On that land, we can't plant at all. Nothing will grow, so we're going to have an outdoor space with a tea and coffee area.
"We're going to invite the community over and have meal nights instead.
"All I can do at the moment is keep cracking on, I can't do anything else."
Carly set up a GoFundMe page to help get her back on her feet which has smashed its target of £4,000, raising over £38,000.