Andrea Leadsom Accused Of Acting "Cowardly" For Backing Chequers Plan
9 October 2018, 21:08 | Updated: 9 October 2018, 21:23
Andrea Leadsom was accused of acting "cowardly" by continuing supporting Theresa May's Chequers plan by a Brexit-supporting LBC listener.
The Leader of the House of Commons was given a dressing down by caller Nancy - who felt the 17.4 million people were being betrayed under the Prime Minister's blueprint.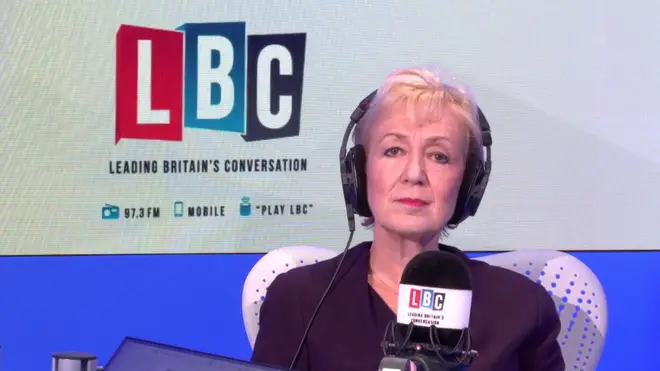 - Click to read more about the Prime Minister's Chequers plan
But, Ms Leadsom, a prominent Brexit campaigner, hit back - insisting the plan did deliver on Brexit and accused critics of "inventing new red lines".
The Cabinet minister, Iain Dale and the caller clashed multiple times during the turbulent call.
At one point, Nancy boomed: "You're letting us down and it is very, very cowardly."
Watch it unfold above...