Chuka Umunna: Calling For Theresa May To Resign Does Not Solve Anything
2 May 2018, 22:00 | Updated: 2 May 2018, 22:10
The MP says it's so easy to "play the whole Westminster game" of calling Theresa May to resign.
Labour MP for Streatham, Chuka Umunna, told Iain Dale that the Windrush Scandal will not be solved by just calling Theresa May to resign.
"It's so easy to play that game, is it actually going to improve the lives of my constituents? I'm not sure that's necessarily going to solve the problem."
He spoke of how many Labour members have accused Theresa's may's approach to immigration as "racist", but says the Labour Party has its own issues of racism.
"With what kind of credibility can a Labour Party with a major racism and anti-semitism problem go on the attack on that issue?"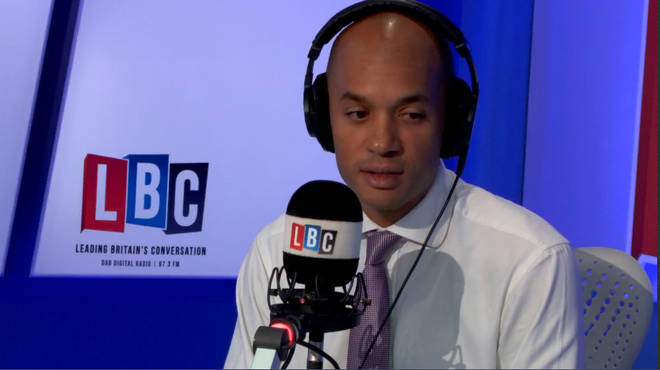 But he suggested that major reform was needed in both main parties.
"Why don't we actually work out how the system is to be approved?"
"Our politics is broken."