Iain Dale Perfectly Sums Up Why This Has Been The Worst Election Ever
7 June 2017, 16:19 | Updated: 7 June 2017, 17:09
No matter what your political preference is, you, as a voter, have been left completely cheated by politicians throughout this general election campaign says Iain Dale.
From the lack of public engagement by party leaders to sloganeering - Iain has perfectly summed up how most of us have been left feeling since the snap election was called back in April.

When it comes to politics the LBC presenter is a bit of a veteran. This is indeed the tenth he has played some part in.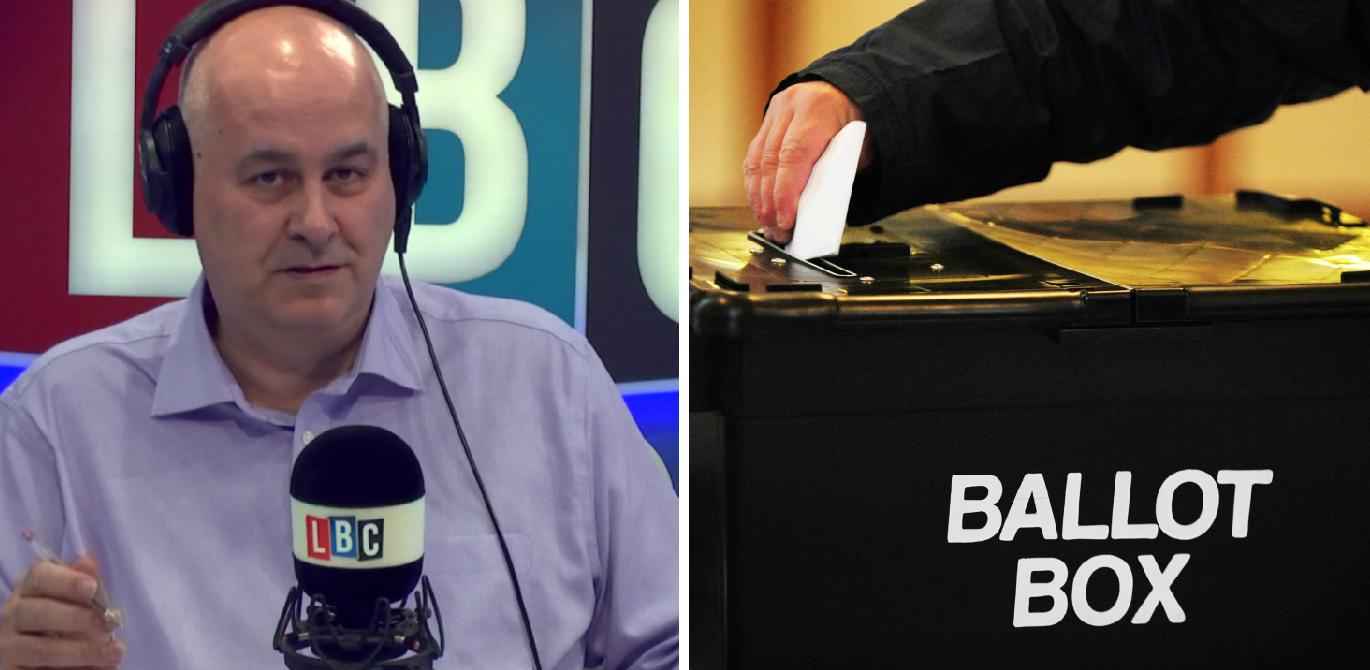 "I have no hesitation in saying to you that this has been the weirdest, least enjoyable, least engaging election campaign of my life," Iain stated at the beginning of his passionate speech.
"The sloganizing from all parties has been ridiculous and off-putting. The media management has been on a scale never seen before.

"The level of public engagement by national politicians has been appalling and yet the two main parties will both feel they've won and been vindicated in their approach."

But, it's not just commentators like Iain who should be unhappy with how things have run, it's people like you too.

"The voters have been cheated, cheated by the politicians cheated by the political party campaign managers," Iain continued.

"In the last election, I hosted three major debates during the election campaign. I conducted phone-ins with senior politicians and the Leader of the Opposition."

"This time I have hosted no debates with politicians because the political party press operations won't allow it."

Watch the brilliant rant in full above.