John McDonnell On A "One Man Campaign To Rehabilitate The Readings Of Marx"
14 November 2018, 15:18 | Updated: 14 November 2018, 15:37
John McDonnell has told LBC he is on a "one man campaign to rehabilitate the readings of Marx" but admitted it's a "high-risk strategy".
The Shadow Chancellor joined Iain Dale for an hour-long phone-in on Tuesday night.
He said Karl Marx's analysis of capitalism is "one of the most interesting elements of political thinking that we've had for a century-and-a-half".
The Labour politician said he is now trying to "encourage a more open approach to Marxist thinkers".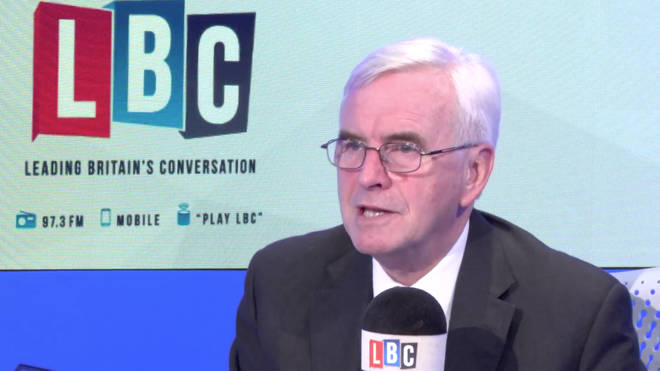 Iain asked: "Do you not fear that even by talking about Marx you're putting off the middle class voters that you do need to win an election."
Mr McDonnell replied: "That's the danger, and it's a high-risk strategy."
Meanwhile, the Shadow Chancellor also told LBC he would still vote Remain if there was ever a new referendum.
It's as Theresa May attempted to sell her Brexit plan to her Cabinet in a crunch meeting.
"I'd vote for Remain like I did last time as well," he replied when asked by Iain.