Sarah Champion's Position Untenable After Rape Article, Says Muslim Council
16 August 2017, 18:47 | Updated: 22 August 2017, 09:53
The Muslim Council has told LBC Sarah Champion's position is "untenable" after she claimed Britain has a "problem with British Pakistani men raping and exploiting white girls".
The Labour MP for Rotherham resigned as the shadow equalities minister and apologised for her "extremely poor choice of words", which appeared in a column in The Sun newspaper on Friday.
The piece was headlined: "British Pakistani men ARE raping and exploiting white girls... and it's time we faced up to it."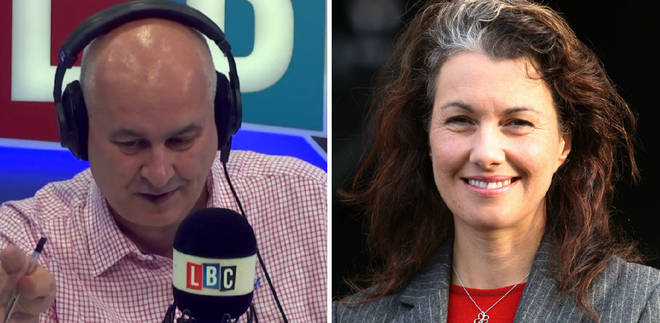 Read more: Sarah Champion resigns from Labour shadow cabinet over Pakistani rapists column
Her controversial remarks came just days after 18 people were prosecuted in a series of trials relating to child sexual exploiting in Newcastle.
Miqaad Versi, assistant secretary general of the Muslim Council of Britain, told Iain Dale the MP's resignation from the frontbench was the right decision.
He said her column had created a narrative that all British Pakistani men were a "problem" and "need to be dealt with".
Mr Versi added: "That is not useful, and I think nuance by someone who is in charge of equalities is a vital part of their role.
"And that's why the extremely poor choice of words that she has admitted means that her position really has become untenable".
You can watch the interview in full above.