Tom Daley Talks About Becoming A Dad And Calls For Change To UK Surrogacy Laws
30 August 2018, 18:05 | Updated: 30 August 2018, 18:16
Tom Daley has called for a change to UK surrogacy laws as he opened up about becoming a father alongside his husband Dustin Lance Black.
The three-time World Champion diver described becoming as a parent as "the best thing that as ever happened in our lives".
He married the US film-maker in Devon last year after the pair became in engaged in 2015.
The couple announced the pregnancy in February, with the baby, Robbie Ray Black-Daley, born in February.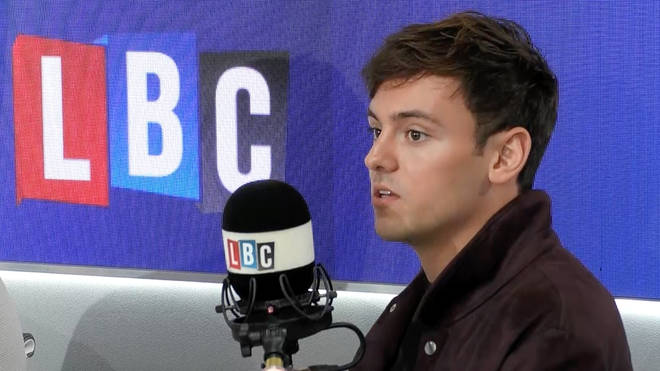 Daley told Iain Dale he and his husband had discussed having a family within a week of meeting each other.
"We went on a bike ride, we first of all discussed getting married… and then also on that bike ride we named our children and that name has still stuck," the 24-year-old said.
The pair said they decided to opt for surrogacy in the United States - because laws there are "a lot clearer" compared to Britain.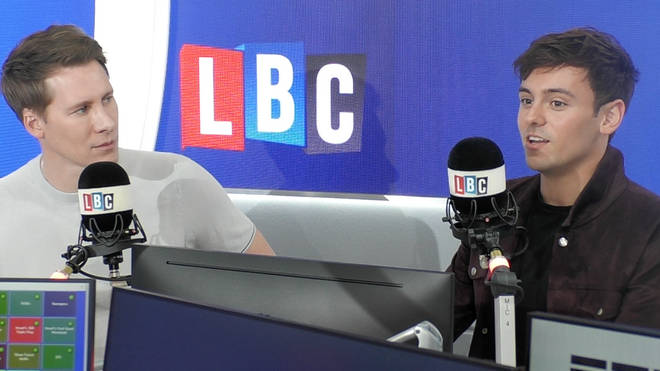 "The legal frame work here in the UK isn't set up in the way that it protects the surrogates, or protects the intended parents, or the children for that matter," Daley told LBC.
"We went over to the States where the legal framework is there; the surrogate is safe, the child is safe and we're safe - everything is a lot clearer, everyone knows exactly what's happening.
"We did it over in the States because it's the safest thing to do, but here there is a legal framework that needs improving."