Ukip's Suzanne Evans: Henry Bolton Is "Deluded" If He Thinks He Can Continue As Leader
22 January 2018, 16:50 | Updated: 22 January 2018, 20:16
After Ukip leader Henry Bolton's shock announcement that he would continue as Ukip leader, former deputy chairwoman Suzanne Evans phoned LBC to say that there is "practically nobody that supports him."
Suzanne explained to Iain that an EGM will be held in the next 27 days to decide on Bolton's future. Evans told Iain Dale that she expected him to be "absolutely humiliated". Suzanne went on to say that Bolton had lost his "grip on reality." 
Evans laid the blame for Bolton's woes at his own door, complaining that it's "beyond baffling" that Bolton thought he could leave his wife for a younger woman, then meet up with her in the middle of central London after publicly stating they were no longer in a relationship.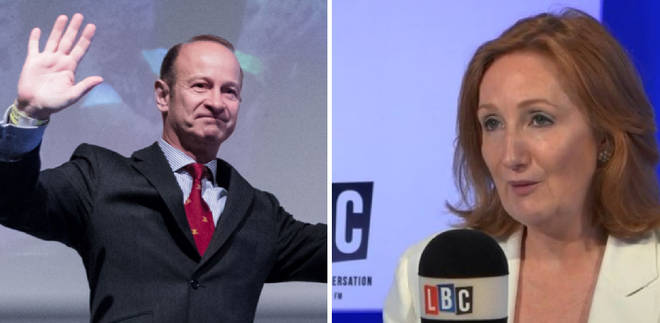 Referring to Bolton's announcement during his non-resignation speech that he would "drain the swamp", Suzanne said, "Henry, you are the swamp". 
Looking forward Iain asked what the future held for the anti-EU party. Suzanne admitted that the party was going through difficult times, but that it would "be a great shame" if Ukip isn't around for people to vote for. 
Tune in to The Nigel Farage Show at 7pm to hear Nigel's exclusive interview with Henry Bolton.