Suella Braverman to try to declare Channel crossings an 'emergency' in order to use barracks to house migrants
19 April 2023, 00:31 | Updated: 19 April 2023, 08:32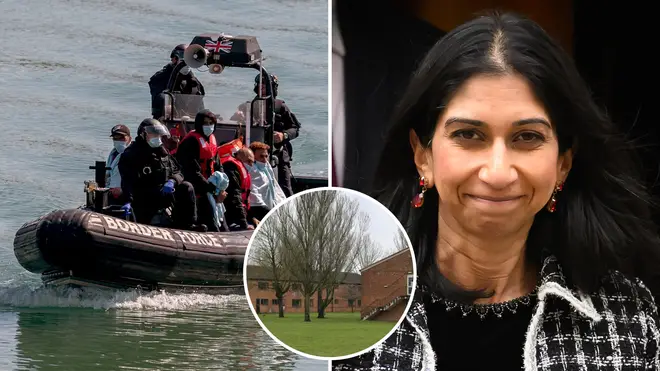 Suella Braverman will attempt to declare Channel crossing an emergency in order to override local concerns over her planned use of RAF Wethersfield to house asylum seekers.
The Home Secretary has instructed lawyers to make the case that the influx of asylum seekers through Britain's south coast constitutes an emergency under a 2015 law to override planning laws amid an application for an injunction from Braintree District Council.
Braverman will attempt to invoke Class Q, an obscure rule which allows the Home Office to circumvent planning laws for government-owned lands in in an emergency.
The rule reads that these lands can be developed for "preventing an emergency, reducing, controlling or mitigating the effects of an emergency or taking other action in connection with an emergency".
A spokesperson for Braintree District Council said: "We remain of the view that Wethersfield Airfield is an unsuitable site to house asylum seekers, given the lack of capacity in local services, its isolated location and the fact that the scale of the development proposed could have a significant impact upon the local community".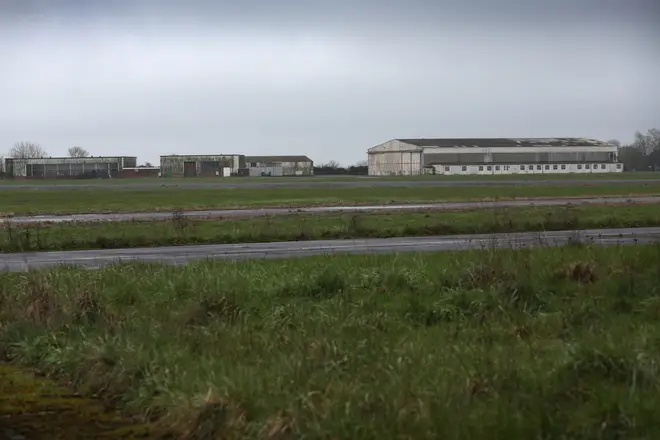 It comes a day after it was announced that asylum-seekers housed in Wales will receive £1,600-per-month and taxpayer cash to help them fight to stay in the UK, Welsh Labour ministers have announced.
The plans which have been submitted to the UK's Justice Secretary Lord Bellamy include a pilot scheme of a Universal Basic Income (UBI) for the migrants as well as allowing them to access legal aid for their case in Britain's courts.
Three members of the Labour-led Senedd are co-signatories of the plans: Jane Hutt, Julie Morgan and Mick Antoniw.
The letter to Lord Bellamy demands that all adult arrivals should receive the UBI when they get to Wales and not be deprived of help with their legal fees.
The request follows a similar scheme which provides the same amount of UBI to care leavers for two years after they leave state care.
The plan will also apply to child asylum-seekers who turn 18 after they arrive in Wales, should they get the go-ahead.
It comes as Prime Minister Rishi Sunak is intending to stop small boats crossing the English Channel as part of his main policy pledges ahead of the next General Election - which must be announced before the end of 2024.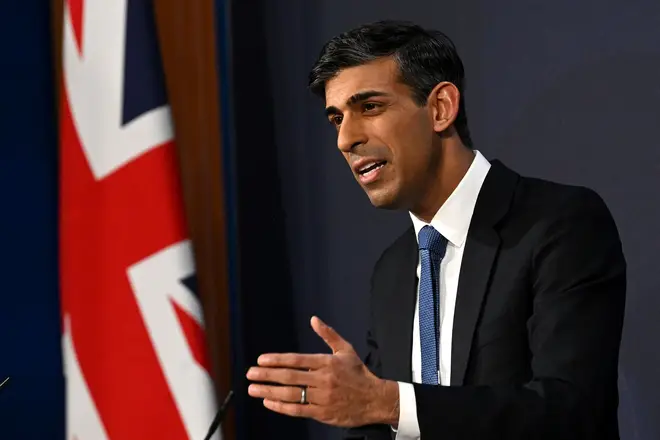 Read More: Pray for Ukrainian and Russian people and refugees, urges pope in Easter message
The UK Government is currently spending £6 million each day on hotel and emergency accommodation on housing asylum seekers - many of whom arrive in Britain by way of the Channel.
A Ministry of Justice spokesman said: "Last year we spent around £30 million on legal aid for asylum seekers and we will respond to the letter in due course."
A Welsh government spokesperson told the MailOnline: "We believe that care leavers have a right to be properly supported as they develop into independent young adults.
"Too many young people leaving care continue to face significant barriers to achieving a successful transition into adulthood than many of their peers.
"In line with our Nation of Sanctuary approach, we want to ensure that unaccompanied asylum-seeking children are supported to rebuild their lives and are not prevented from accessing appropriate Welsh government schemes and benefits to support their integration."