Starmer vows trans rights won't override women's rights under Labour as he urges end to 'toxic divide'
2 April 2023, 00:42 | Updated: 2 April 2023, 01:26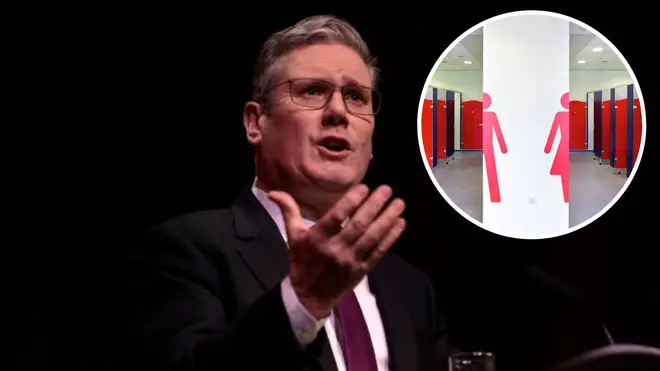 Sir Keir Starmer has vowed that Labour's offering to transgender people won't override women's rights, as he called for an end to the "toxic divide" over trans issues.
But the Labour leader also voiced sympathy with parents' desire to know what was being taught in schools about gender, after Prime Minister Rishi Sunak ordered an independent review amid concerns about "age-inappropriate" material in classrooms.
Speaking to The Sunday Times, Sir Keir said: "Look, of course I'd want to know – I say that as a parent.
"I would want to know and I think the vast majority of parents would want to know.
"That's why we have to have national guidance on it and they should try to make it cross-party, because it's not helpful to parents or schools to have this as just a toxic divide when what's needed is practical, common-sense advice."
Read more: 'Danger tourist' Miles Routledge 'among three Brits detained by Taliban regime in Afghanistan'
Read more: Man, 61, arrested on suspicion of murder after woman's body found in Reading marina
Sir Keir insisted that should he win the keys to Number 10 at the next election, there would be "no rolling back" of women's rights.
"I think there is a fear that somehow there could be the rolling back of some of the things that have been won. There are still many battles that need to go ahead for women and I don't think we should roll anything back," he said.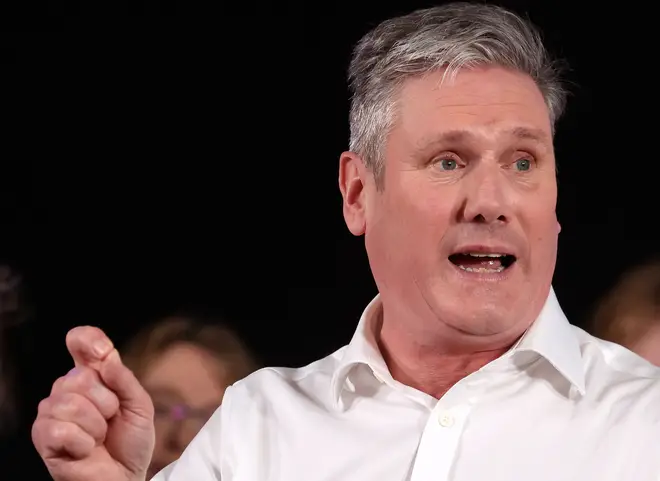 "I think we should go on to win the next battles for women. And that is a very important sort of starting point for this debate."
He added: "There are some people who identify as a different gender to the one they are born with. It's a very small number, and that is why the Gender Recognition Act (GRA) was passed [in 2004].
"They need legal support and a framework. Most people don't disagree with that, and that's the framework within which we ought to look at these issues.
"But simply turning it into a toxic divide advances the cause of no one – the cause of women or those that don't identify with the gender that they were born into.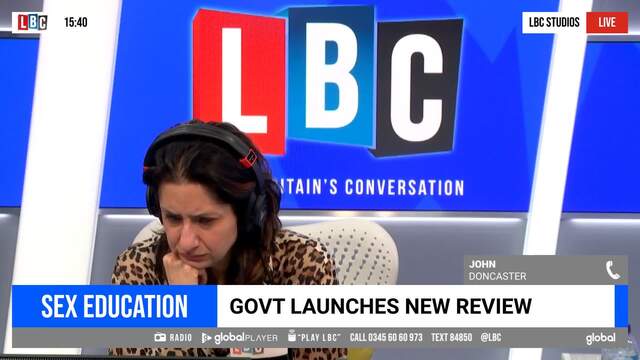 This PSHE adviser says schools need to help children navigate through a 'highly sexualised' world
He added: "And it's also a pattern of behaviour of the last 10 years which is turning everything into a toxic culture … which is the last resort of politicians who have nothing substantive to say on the issue."
Sir Keir, who come under fire from gender critical campaigners and MPs over his reluctance to answer whether he believes a woman can have a penis, reiterated his recent stance that for "99.9 percent of women, it is ­completely biological … and, of course, they haven't got a penis."
Read more: 'I'm still alive' jokes Pope as pontiff leaves hospital after three day stay for respiratory infection
Read more: Scotland's first undisputed boxing world champion Ken Buchanan dies aged 77
He also distanced himself from Nicola Sturgeon's controversial Gender Recognition Bill, which allows people in Scotland to legally change their gender without a medical diagnosis from the age of 16.
After appearing undecided on the legislation, having first whipped the party's MSPs to back the then Scottish First Minister, before allowing a free vote on whether it should be vetoed by the UK government, Sir Keir now says a different approach is needed.
"The lesson from Scotland is that if you can't take the public with you on a journey of reform, then you're probably not on the right journey," he said.
He added: "And that's why I think that collectively there ought to be a reset in Scotland."