Labour's Emily Thornberry says dangerous dogs should be 'rounded up and put down' amid calls to ban XL Bullies
12 September 2023, 08:29 | Updated: 12 September 2023, 08:56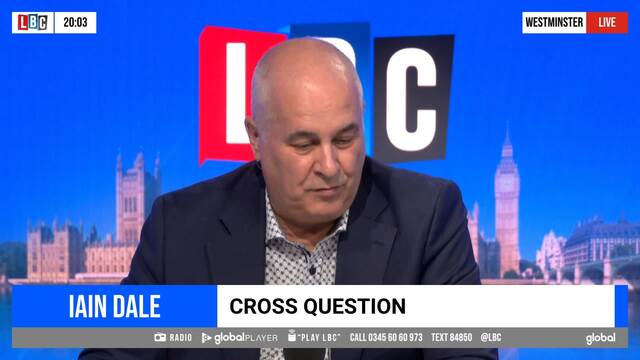 Emily Thornberry says it's 'perfectly clear' XL Bullies need to be put down
Shadow Attorney General Emily Thornberry has told LBC it's 'perfectly clear' certain dogs should be gotten rid off by being rounded up and put down.
After another recorded dog attack by an American XL Bully, the Home Secretary Suella Braverman has spoke out about cracking down on the dog breed.
Labour's Emily Thornberry has agreed with the Home Secretary's concern, going further and telling LBC, on Iain Dale's Cross Question, that she'd suggest rounding the dog breed up and putting them all down.
READ MORE: 'It should be put down and its owner jailed': Child victim of crazed 'Bully XL' speaks out after Birmingham attack
Ms Thornberry said: "I think that there are dogs that are just certainly beyond the pale. And I think that dogs that are bred in America to be absolutely enormous, whose first reaction is to attack people, I think should be rounded up and people should not be allowed to have them."
"I think they should be put down," she continued.
"I think they are dangerous, I don't think we should have one more child, one more person attacked by these dogs. I think that it should have happened a long time ago and I can't see any sort of reason why we need to have any sort of consultation on it now. I think it's perfectly clear that they are dangerous and we shouldn't have them."
The government should "just get on with" getting rid of these dangerous the Labour MP concluded.
READ MORE: 'Clearly something needs to change': Keir Starmer calls for action against XL Bully 'devil dogs' after attacks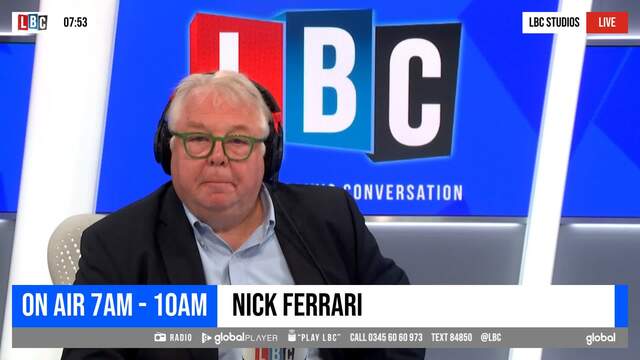 Dangerous dogs "should be looked into" Tory's Michelle Donelan says
Nick Ferrari quizzed the Conservative's Michelle Donelan on the government's response to tackling dangerous dogs.
Ms Donelan said the issue "desperately needs to be looked into". Nick pressed: "But the Labour Party seem to have solved it they just say ban the dogs, meanwhile you're talking about looking into things."
"I think it's the responsible thing to do to take stock have a look at this particular case, have a look at all of the other cases, see what action could be taken and make sure that we introduce an effective response to this," the Conservative MP replied.