Iain Dale Tells Tory MP: Don't Rely On People Getting Bored Of Brexit For Deal Support
26 November 2018, 20:44
Iain Dale tells a Tory MP that his party can not rely on the public getting bored of Brexit for support for Theresa May's withdrawal agreement.
Kwasi Kwarteng told Iain that he believes "a majority just want to move on" with Brexit as Theresa May turns to the public for support amid Parliamentary criticisms of her withdrawal agreement.
The Prime Minister's deal has faced continued criticism in the House of Commons after it was unanimously agreed by EU leaders in Brussels on Sunday.
But European Commission president Jean-Claude Junker has warned Britain cannot expect to get a better Brexit deal if MPs reject the agreement in Parliament.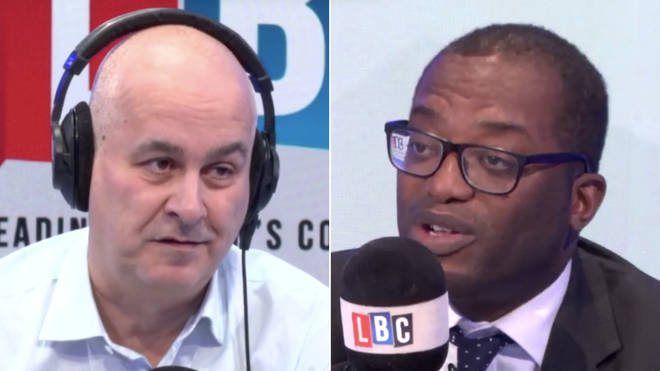 When Mr Kwarteng said that a lot of people just "want to move on with the Brexit process", Iain Dale interrupted and said that his party "can't just rely on people being bored of Brexit" in order to rally support for Theresa May.
But Mr Kwarteng replied: "Not necessarily bored, but they want progress. They want a step forward and this deal is the way they can step forward."