Sean Spicer Terminates LBC Interview After Iain Dale Grilling
25 July 2018, 19:07 | Updated: 27 July 2018, 08:13
This is the moment Sean Spicer terminated his LBC interview after being quizzed by Iain Dale on Donald Trump, Russia and more.
The former White House Press Secretary decided to end the tetchy exchange - despite Iain still having questions to ask.
Afterwards the LBC presenter described the incident as "bizarre" adding, "I don't think I've had a guest end an interview on me before".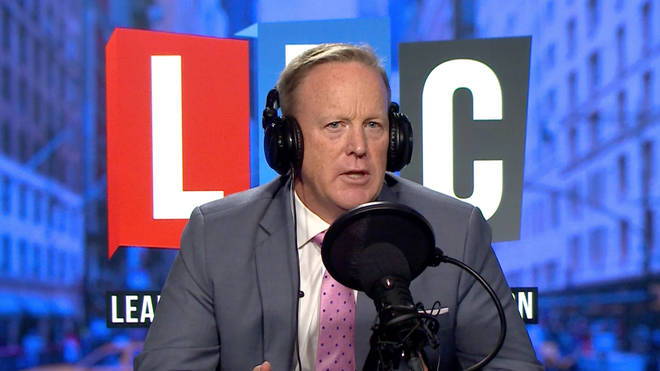 Tempers flared as Iain asked Mr Spicer about the US President's meeting with Vladimir Putin and whether he should be invited to the White House.
And it appeared the former White House employee, who was on LBC publicising his book, eventually had enough.
Cutting the interview, he told Iain: "Thank you, I appreciate you taking the time to talk with me today."
Slightly bemused, Iain replied: "Well, I appreciate the time too, but I thought it was my place to finish the interview".
You can watch the full (and at times heated) interview in the video below: