'Risk of future deaths': Coroner calls for ice hockey neck guards to be mandatory after death of Adam Johnson
8 November 2023, 06:05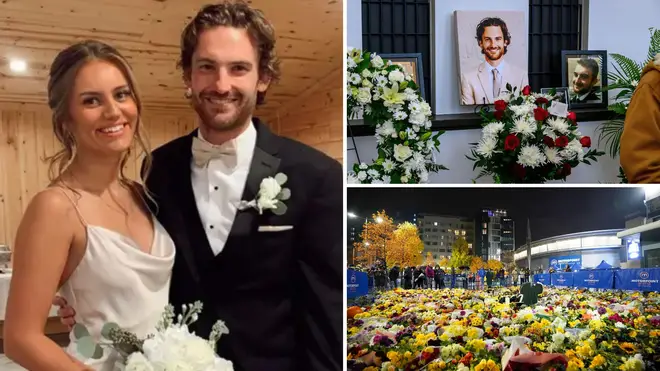 The coroner investigating the death of ice hockey star Adam Johnson has called for neck guards to be worn during the sport to prevent future deaths.
Sheffield's senior coroner, Tanyka Rawden, has said that she is "sufficiently concerned that deaths may occur in the future" if neck guards are not introduced.
Adam Johnson, 29, was killed after his throat was slashed by a skate during a match against the Sheffield Steelers on October 28.
Ms Rawden opened the inquest into Johnson's death on Friday.
The details of a Prevention of Future Deaths Report have since been published.
Addressed to Ice Hockey UK and the English Ice Hockey Association, the report reads: "During the course of the investigation my inquiries revealed matters giving rise to concern.
"In my opinion there is a risk that future deaths will occur unless action is taken. In the circumstances it is my statutory duty to report to you."
Read more: 'To me you were everything': Adam Johnson's fiancée pays emotional tribute as ice hockey star laid to rest
Read more: Coroner sends 'sincere condolences' to family of ice hockey star Adam Johnson after his throat was cut in freak accident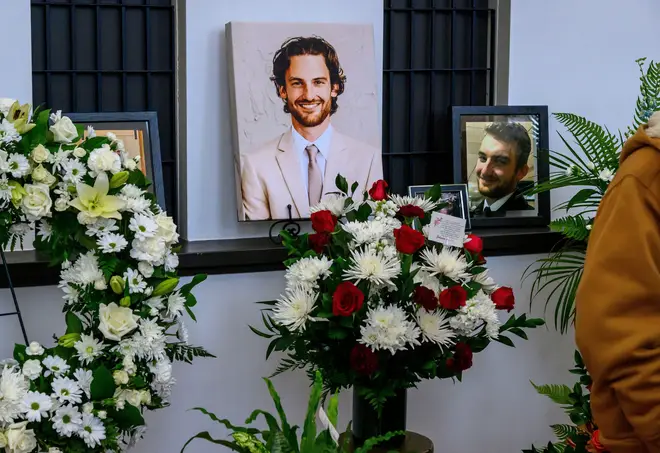 The report continues: "The International Ice Hockey Federation recommends that neck guards or protectors are worn, but there is no requirement for ice hockey players over the age of 18 to wear equipment designed to protect the neck.
"In due course the inquest will consider whether the use of a neck guard or protector could have prevented Mr Johnson's death. At this stage in my investigation however, I am sufficiently concerned that deaths may occur in the future if neck guards or protectors are not worn."
Officials declared a medical emergency at Sheffield's Utilita Arena on October 28 when the Challenge Cup tie was stopped in the second period.
The 29-year-old was rushed to hospital after receiving emergency treatment on the ice as other players formed a ring around him. He was later confirmed to have died.
Ms Rawden's report requires a response from the governing body in 56 days.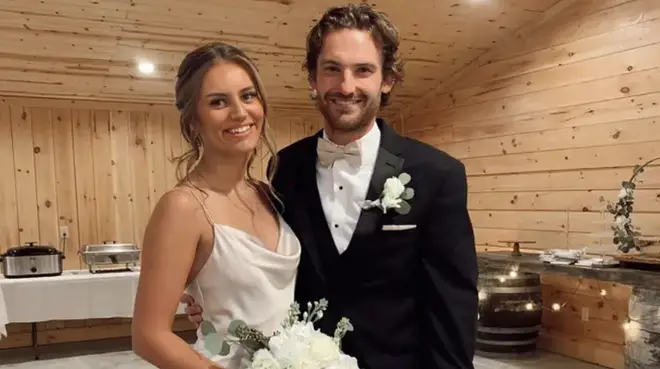 It says: "Your response must contain details of action taken or proposed to be taken, setting out the timetable for action. Otherwise, you must explain why no action is proposed."
The Elite Ice Hockey League has said that wearing neck guards will be 'strongly encouraged' but not mandatory for players following the incident.
Last week, the English Ice Hockey Association said neck guards will be mandatory from 2024.
It comes after the 29-year-old ice hockey player was laid to rest in his hometown of Hibbing, Minnesota on Sunday.
His fiancée, Ryan Wolfe, read a letter at the memorial service to 'the love of her life' with her sister at her side.
She said: "I'm never gonna stop thinking about you, missing you and loving you until we can be together again. Love you."