Missing Constance Marten and sex offender partner 'may be sleeping in blue tent with newborn in sub zero conditions'
24 January 2023, 12:43 | Updated: 24 January 2023, 23:39
Missing Constance Marten and her sex offender partner, who disappeared with a newborn baby, are thought to be sleeping in a tent in freezing temperatures.
Police are trying to track down the vanished daughter of an aristocrat out of fear for the wellbeing of her baby, who it is believed has not been seen by a medical professional since birth.
Authorities have now said they believe the pair could be evading capture by living among London's homeless communities, with the pair having recently purchased the outdoor equipment.
The 35-year-old disappeared with Mark Gordon, 48, a convicted rapist who was deported from the US.
The Metropolitan Police said on Thursday that the couple – who are thought to be capable of evading authorities – have got camping supplies and are staying in a tent somewhere in plummeting temperatures. The mercury dropped to at least -5C in London on Monday.
Gordon bought two bags of items, including a blue two-person tent, two sleeping bags and two pillows from an Argos in Whitechapel Road, east London, on January 7.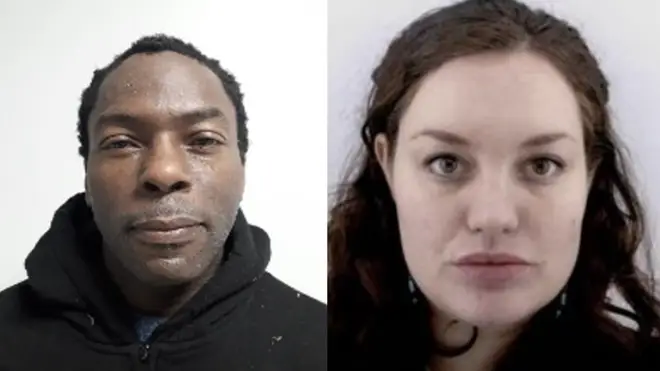 He left at 6.40pm and then spent three hours walking around the area as they tried to flag down black cabs.
They left on foot and were last seen walking on Brick Lane, towards Bethnal Green Road, just after 10pm.
Gordon is often seen walking ahead of Ms Marten and their baby. This is the last time the family have been seen by authorities.
Detective Superintendent Lewis Basford, who is in charge of the investigation, said: "We are extremely concerned that a newborn baby – less than a week old at the time on 7 January – has been exposed to sub-freezing cold temperatures if Mark and Constance have been camping out somewhere as our evidence suggests.
Read more: Mother of missing aristocrat;s sex offender partner 'very concerned' as she claims couple 'married in secret'
"No child, especially a tiny, newborn baby, should be forced to endure such dangerous, potentially life-threatening, conditions.
"This is why it is absolutely vital that anyone with information about their whereabouts contacts us as a matter of urgency – whether it is with a recent or older sighting. Every piece of information is crucial to enabling us to find the baby and ensure it is okay.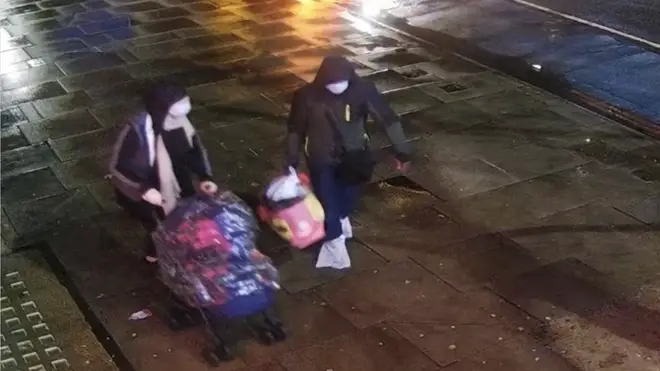 "My officers will continue working tirelessly behind the scenes to piece together the family's movements and current whereabouts. It could be that they are trying to blend in with homeless communities, either here in London or further afield, or they could be camping in more rural or wooded areas.
"They could be absolutely anywhere in the country. Please keep your eyes peeled, especially while you are out and about in waste ground or beauty spots, or while you're walking the dog, and report any information, no matter how insignificant you think it is, to us."
Read more: Dad missing with wealthy girlfriend and baby is sex offender who spent 20 years in prison as couple go 'off-grid'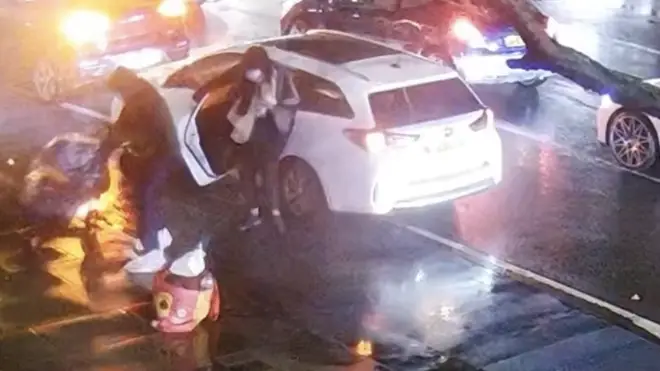 The couple vanished after ditching their ablaze car on the hard shoulder of the M61 near Bolton on January 5.
It was found Ms Marten had recently given birth, possibly the day before.
It has since been established they travelled south to London by January 7.
Anyone with information about the pair can call 020 7175 0785 or call Crimestoppers anonymously on 0800 555 111.