'Greater transparency' is needed as the UK paid £48m of taxpayers' cash to China last year, aid watchdog says
13 July 2023, 10:33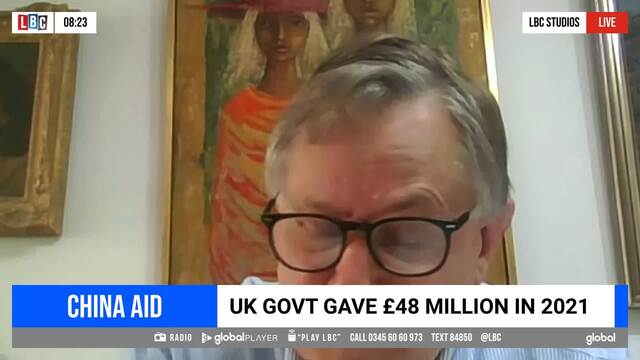 ICIA Commissioner comments on the aid relationship between UK and China
An independent body responsible for scrutinising the UK's international development assistance reported that the UK had given £48m to China between 2021 and 2022.
The report noted that this figure is lower than the £82m given in 2019, but called for "greater transparency" over how that money is being spent and what will happen with future aid.
Sir Hugh Bayley, the Commissioner of the Independent Commission for Aid Impact that conducted the review, told Nick Ferrari at Breakfast on LBC, that "of course" most of UK aid goes to the poorest countries in the world.
READ MORE: Volodymyr Zelenskyy says he 'doesn't understand Ben Wallace's claim that Ukraine should be more 'grateful' to NATO
He noted, however, that "there's a question with China which is not one of the poorest countries in the world, and will soon be so rich that it will no longer be legally eligible to receive aid".
Sir Hugh continued: "We think the government should have a transition strategy so that they're not just reducing aid, which they're doing already, but they have a strategy for how they are going to maintain the diplomatic relationship that they want with China when it's no longer receiving aid."
He felt that China could reach an economic position where it's so rich that it will no longer be legally eligible to receive aid within "a year or two".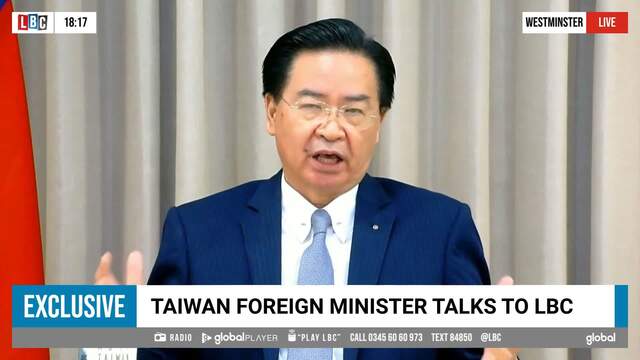 Taiwan's Foreign Minister: We must prepare for any attack from China
The Commissioner pointed out that the UK has diplomatic relations with other wealthy economies such as the US, Canada, Australia, France and Germany, but that these are not aid-based relations.
The aid watchdog was set up by David Cameron's government, with Sir Hugh explaining that "they said quite rightly, 'if we were going to spend more taxpayers' money on foreign aid, then the public needs to be told why we're doing that'".
READ MORE: Plan unveiled to bring Ukraine 'closer' to Nato alliance as world leaders hold talks in Lithuania
The Commissioner said in the report that "while UK aid to China has fallen rapidly in recent years, taxpayers are still not being told clearly how much aid will continue and what it will be spent on".
He added that if there is "no clear strategy" for what will happen when the country is deemed too rich to receive further economic help, this "could put some of the benefits from past UK development assistance at risk".