Lord Digby Jones: Why We CANNOT Accept Freedom Of Movement In Brexit Deal
15 June 2018, 07:41 | Updated: 15 June 2018, 08:07
A leading Brexiteer told LBC why it's vital that Britain does not accept a deal with the European Union that includes Freedom of Movement.
Lord Digby Jones was speaking to Nick Ferrari after the government relaxed rules on foreign doctors coming to Britain to work in the NHS.
The Brexiteer thinks that is a good idea and says bringing in more skilled labour after Brexit is vital - but we need to ensure that we get rid of the masses of non-skilled workers coming from Europe.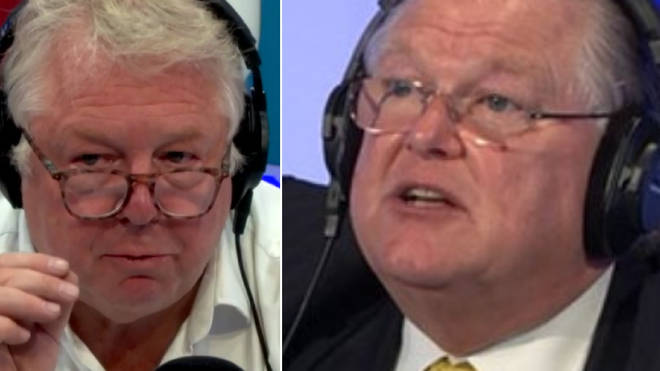 He told LBC: "This is why we can't do any deal with Europe that includes the free movement of labour. We've got to be able to control our borders.
"This is not in any way anti-immigration. This is about making sure that if you and I have this conversation in two years' time, the short-term skills shortage has been plugged.
"Then we can bring in quality skilled immigration from around the world, regardless of the colour of their skin or the God that they worship.
"But what we're stopping is too many people in this country who are not skilled enough.
"If you're an unskilled guy from somewhere in Eastern Europe, of course you'll come to Britain. You can do something that's unskilled and earn more money than you would at home. I would, you would. That's the bit that's got to stop."