Nick Ferrari's Hilarious Rant At Newspapers Over Wimbledon Headlines
6 July 2017, 13:13
Read any sports page today and the chances are you'll see Wimbledon referred to as "SW19" - but why? This is Nick Ferrari's brilliant take.
"Scores from SW19", "all the latest from SW19" - those are just a couple of headlines from the national papers today.
But what other sporting event do journalists refer to with just the postcode? That's the point Nick just can't get his head around.
"This always amazes me when they do this," the LBC presenter said as he embarked on his epic rant.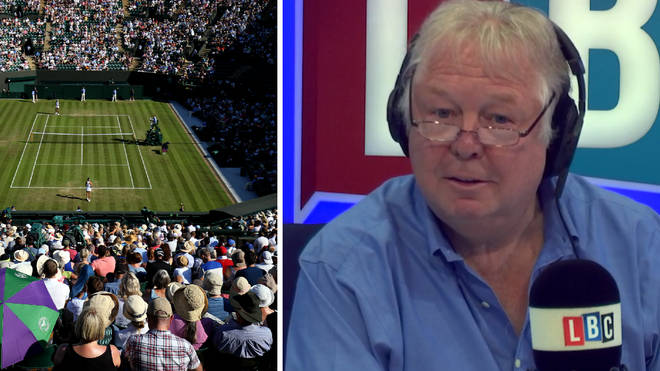 "For instance, I'm sure like me you're looking forward to events next weekend at NN12 8DG - no they don't do it for that do they? That's the British Grand Prix.
"And if a team is off to Wembley it's not 'we're off to HA9 OWS' - what is this SW19 fixation?"
As the list grew, Nick continued: "Hey the Grand National! We're all off to L9 5AN.
"You look at the sports pages and sometimes the news pages… What is their fixation with that damn postcode?"
Watch Nick's hilarious take in the video at the top of this page.