Nick Ferrari: The EU Immigration Problem Is Tony Blair's Fault
11 September 2017, 08:11
Nick Ferrari tore into Tony Blair's intervention in the Brexit process, saying the issue of uncontrolled immigration from the EU is his fault in the first place.
Mr Blair says introducing tougher immigration policies would fulfil the will of Brexit voters so make it unnecessary for the UK to leave the bloc.
But the LBC presenter accused Mr Blair of "hanging around like a bad smell".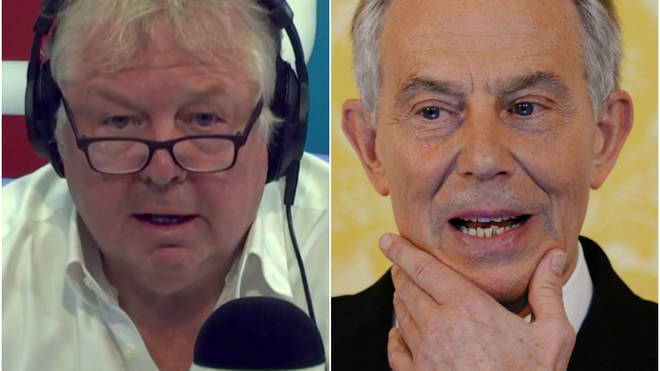 Nick said: "This is the man who presided over opening the gates. Other countries put in a stay when the European Union extended eastwards. He said we didn't need one, not that many will come, around 13,000. I think they stopped counting when it got to about 700,000.
"Can you imagine what would have been said if, on his watch, that idea been put for when these people arrive from Eastern Europe, they're not allowed to get into the health service, they're not allowed to get the same level of benefits, they're not allowed to send the money back to their families in Bulgaria and Poland and Latvia. Can you imagine what would have happened? We'd have all been told we were racists.
"But now in this zeal to get Britain to reconsider and obviously to go back into the EU - that's why he was virtually tongue-kissing Juncker when he saw it last week, that's what it's all about, he's determined to do.
"Look, undoubtedly a very bright man. You know what, your day has come. Just accept it.
"Do what the bloke who comments on cricket did on Saturday, Henry Blofeld, he left at the top of his game. Even the crowd cheered him. That's what you do, you don't keep hanging around like a bad smell."