"Las Vegas Shooting Has Nothing To Do With Guns" Campaigner Tells LBC
3 October 2017, 07:46 | Updated: 3 October 2017, 08:05
A gun lobbyist told Nick Ferrari that guns are just inanimate objects and they had nothing to do with the Las Vegas shooting.
Stephen Paddock killed 58 people and injured more than 500 in what has become the worst mass shooting in US history.
He had 23 rifles with him in his hotel room at the Mandalay Bay Casino and a further 19 guns and explosives at his home in Mesquite.
It is the 273rd mass shooting in the US just this year and has led to calls for increased gun controls.
But speaking to LBC, Ryan Jones from the campaigning group Gun Rights Across America said that goes against the US Constitution.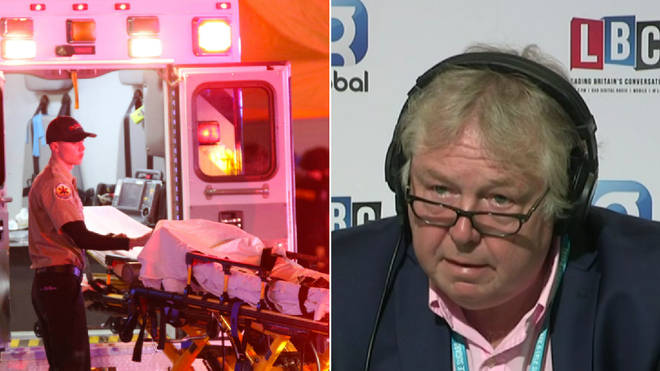 He said: "My condolences to the victims for the horrendous actions of a madman, that has nothing to do with guns at all.
"You don't want to blame an inanimate object for the actions of a man."
Watch the remarkable discussion in the video at the top of the page.