LBC Investigation: Will Bars Serve An Obviously Drunk Woman?
22 December 2016, 08:30 | Updated: 22 December 2016, 08:53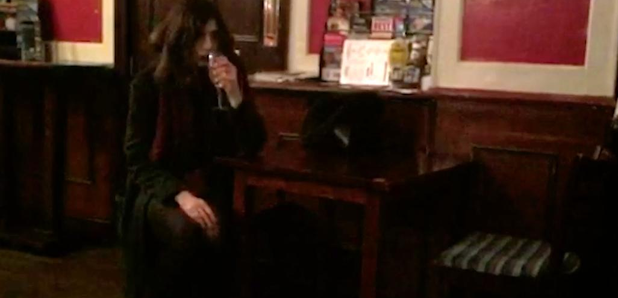 It's illegal for bars and restaurants to serve drunk people. But an LBC investigation has revealed that more than half of bars would serve someone obviously inebriated.
The Government's licensing laws state: "It is an offence to sell or attempt to sell alcohol to a person who is drunk."
But as LBC reporter Lucy Hough discovered, that didn't stop her being served wine and spirts despite acting clearly drunk, stumbling and slurring her words.
Despite many of the bartenders verbally acknowledging her drunken state, of the six establishments Lucy visited, four were more than happy to supply her with an array of alcoholic drinks.
Three places questioned whether or not she was "feeling okay" before handing over glasses of wine. As soon as it was recognised Lucy was drunk it was an offence to sell her more alcohol.
We showed the footage to Howard Timms, a licensing lawyer, and he agreed Lucy should not have been served, suggesting: "They just wanted the money."
At one pub, the 'Golden Lion' in Soho, the bartender clearly recognised Lucy was drunk and rather than allowing her to buy a large red wine, actively suggested she buy a small one alongside a glass of water.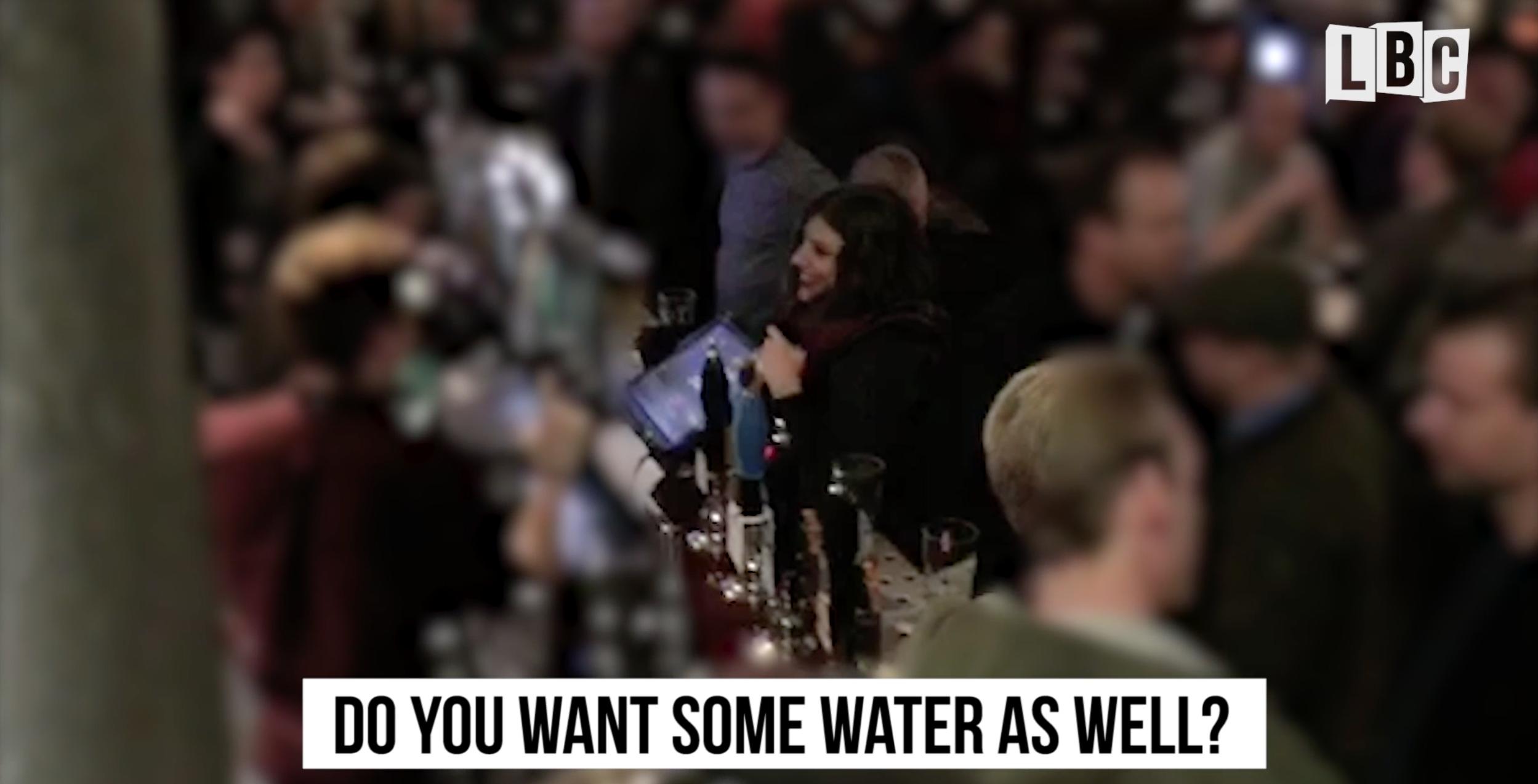 At another, 'Moon Under Water', a Wetherspoons pub on Leicester Square, the bartender asked if Lucy was okay before bringing her a small wine. She then demanded he upgrade her drink to a large glass to which he gladly complied.
A Wetherspoon spokesperson said: "Wetherspoon has robust policies backed up by regular training for all our staff members to ensure alcohol is not sold to customers if they are drunk or the member of staff believes they have had too much to drink.
"Our staff serve more than two million people a week across the company's pubs and sometimes errors are made. In this case however we have reviewed both the audio and video footage of the incident and spoken to the staff member concerned. We believe he applied his training fully and was entitled to conclude that the customer was not in fact drunk. This of course was correct."
O'Neill's said: "We take our responsible retailing standards very seriously and are committed to operating our pub responsibly, safely and within the law. We have extensive staff training which includes not serving customers who appear to be intoxicated - this will be reiterated to the team as a result of your visit."
Two of the places she visited - The Slug and Lettuce in Leicester Square and Rupert Street in Soho - did comply with the strict licensing laws that all pubs are bars operate under and refused to serve her.