Met Police Chief Calls On YouTube To Take Down Drill Music To Curb Gang Crime
18 May 2018, 09:17 | Updated: 18 May 2018, 09:56
Britain's most senior police officer has called on social media companies to remove controversial drill music videos to help reduce gang crime in London.
Cressida Dick, the Commissioner of the Met Police, said there is a legal and ethical obligation on companies such as YouTube to remove videos in which glamourise violence.
London has suffered a spate of stabbings and shootings in recent months and Ms Dick believes this gang music plays a role in encouraging the violent attacks.
Speaking to Nick Ferrari on Call The Commissioner, she said: "I am working - and I think the new Home Secretary will be as well - closely with social media companies to get them to think about what they can do about this.
"For us, if it's against the law, it's against the law and should be taken down.
"If it is inciting or glamourising violence, then we think they have a social responsibility to work with us to take those videos down."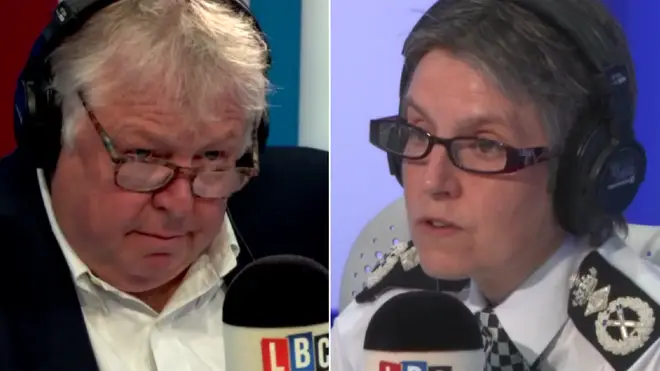 What is drill music?
Ms Dick explains: "Drill music is associated with lyrics which are about glamourising series violence - murder, stabbings. They describe the stabbings in great detail, joy and excitement. Extreme violence against women is often talked about.
"Most particularly, in London we have gangs who make drill videos and in those videos, they taunt each other.
"They say what they're going to do to each other and specifically what they are going to do to who.
"So I'm in Cressie's gang, you're in Nick's gang and I will say 'Nick, I'm coming after you this week' in street-speak and I'm going to put a knife in six inches and then 10 other knives."