Nick Ferrari Asks Foreign Secretary: "Why Do We Sell Weapons To Saudi Arabia?"
19 October 2018, 09:56
This is what happened when Nick Ferrari asked Foreign Secretary Jeremy Hunt why Britain still sells weapons to Saudi Arabia.
Up to 16,000 innocent people are believed to have died in Yemen at the hands of Saudi forces, using weapons sold by the UK worth hundreds of millions of pounds.
Following the apparent murder of Jamal Khashoggi in the Saudi embassy in Turkey, the UK has come under pressure to stop selling weapons to the middle eastern country.
When Nick put that question to Mr Hunt, he responded: "We do not pursue profit at any cost. There are lots of countries that we don't sell arms to.
"We don't sell arms to North Korea, we don't sell China, which would be a potentially huge market, we don't sell to countries with friendly governments like Lebanon or Libya or Iraq.
"We have an absolute process that we go through. If there is a prospect of international humanitarian law being breached, then we won't."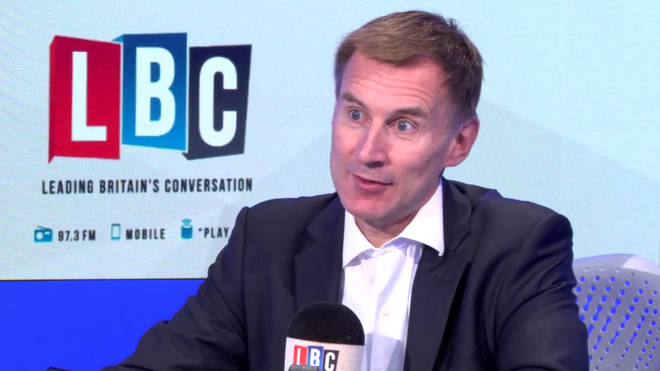 Nick pointed to the humanitarian problems in Yemen, but Mr Hunt responded: "We have someone who is independently looking at that.
"With respect to Saudi, the relationship goes well beyond the commercial side. There is a strategic partnership in the region to try and bring peace and constrain the destabilising activities of Iran.
"Nonetheless, if these stories turn out to be true, of course there are going to be very very serious consequences."
Nick asked if that included stopping the weapon sales, but the Foreign Secretary wouldn't comment, saying: "I can't say what those consequences are. I need to look at this investigation.
"And we need to look at how the Saudis react to the findings of that investigation, then we'll take our decision."