Nick Ferrari Nails Why New Day Has Failed
5 May 2016, 08:27 | Updated: 1 September 2016, 12:15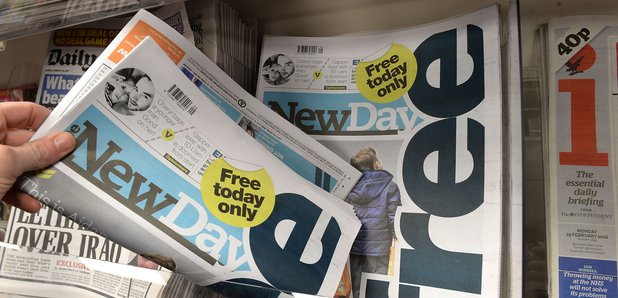 Nick Ferrari explained exactly why The New Day newspaper is to close after just nine weeks.
Trinity Mirror has announced that tomorrow's edition will be the final one, just nine weeks after its launch.
Nick, who has spent most of his life working in newspapers, believes he knows exactly why it has failed.
He said: "I made this point to the editor. On the front page, you lay out the stories and you help the readers by telling them what page to turn to.
"So there is a picture of Kate on the front page. Classic tabloid tactics, you use a picture of a young attractive royal - and you don't know which page to go to to look at the pictures.
"There were some strange decisions. I feel for all the journalists caught up in that, it's horrible when papers close."