Is it a good idea to re-open pubs on a Saturday, Nick Ferrari asks Environment Secretary
26 June 2020, 08:27 | Updated: 26 June 2020, 09:02
This is the awkward moment the Environment Secretary tried to explain why the government decided to re-open pubs on a Saturday.
A major incident was declared in Bournemouth yesterday as crowds flocked to the beaches, leaving roads gridlocked and services overwhelmed.
Many people are concerned that England will see a repeat of those scenes on 4th July when pubs re-open.
Nick asked George Eustice why they decided to re-open pubs and restaurants on a Saturday - and he found the answer comical.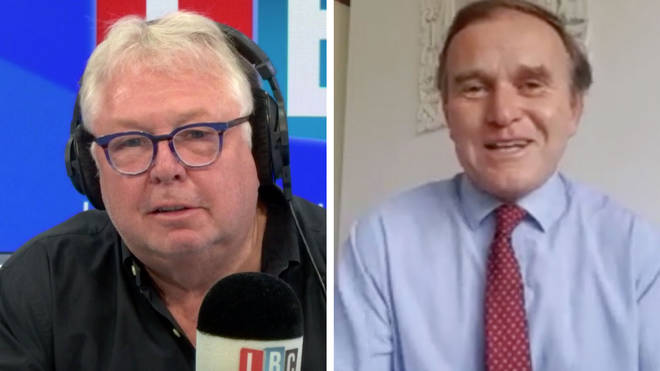 Pointing out all the other re-openings have happened on a Monday, Nick asked they they chose the busiest night of the week for the most challenging easing of the lockdown rules.
Mr Eustice said: "For some time, we said that 4th July would be the likely date for the third phase and we're sticking to that."
When Nick asked why it couldn't be the 6th, Mr Eustice responded: "Well, the 4th is what we've chosen."
Nick said: "I think I've worked that bit out, Mr Eustice! I'm kind of following you there. But I don't understand - everything else has been on a Monday, why are pubs of all places opening on a Saturday night. Who made that decision?"
The Environment Secretary insisted: "We've been in lockdown for a long time, so whichever day you open, I think people would want to go."