Dog-walker who kicked elderly cat who died soon after avoids jail, as he claims he 'saw red'
10 November 2023, 21:03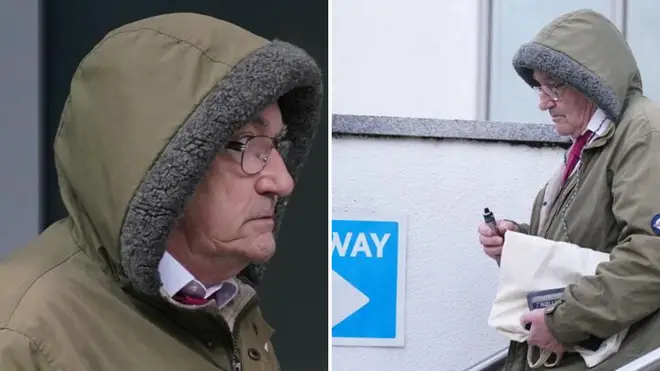 A pensioner who kicked a 21-year-old cat who died not long afterwards has walked free, after he claimed in court that he "saw red".
Terry Bree, 71, was walking his dog on September 16 when he came across Lenny the cat and kicked out at him.
The incident was caught on a doorbell camera, and footage spread on social media.
Bree, of Leamington in Warwickshire, was seen calling his dog Sasha over to him, before putting the collar on. He then shook the dog several times before walking over to Lenny and kicking him.
The cat then hid underneath the car. Lenny's medical condition soon "went downhill", and he died two days later, although medical tests were inconclusive.
Read more: Shocking moment boy hurls cat off quarry ledge as it plummets hundreds of feet into water
Read more: Cat kicker covered up: West Ham defender Kurt Zouma admits kicking and slapping pet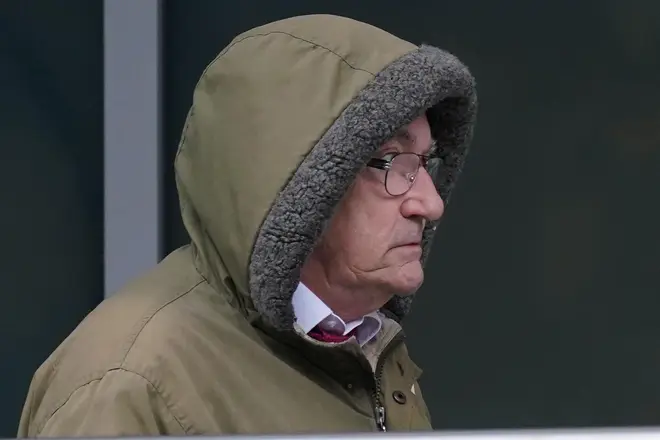 Bree was identified from the footage and arrested on suspicion of causing unnecessary suffering to a protected animal.
He pleaded guilty and was sentenced to 300 hours of community service on Friday.
Prosecutor Nabiha Ahmed said of Bree: "He viciously kicked the victim's cat, who was 21 at the time, into the road."
In a victim impact statement read to the court, Lenny's owner said: "Since this happened I have not been sleeping properly. I wake up during the night expecting to hear him but then remember he has passed away.
"I had Lenny since he was a kitten. I feel sickened and shocked that someone could do this to him.
"I strongly believe the shock caused his death."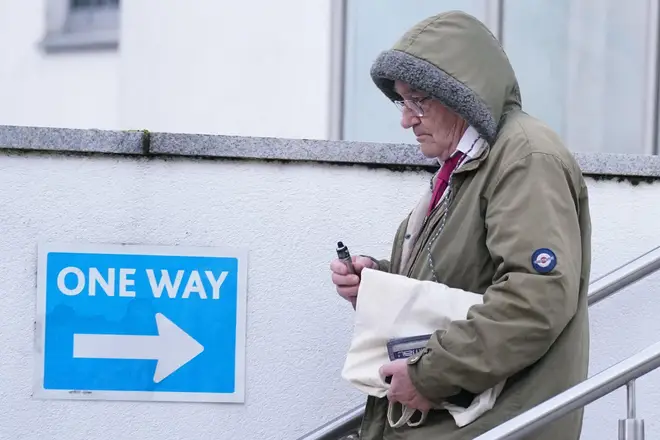 Bree, of Brunswick Street, Leamington, said his dog's nose was scratched by Lenny - although this was not caught on camera.
His lawyer Jas Thiara said her client was very conscious that the case had "caused a lot of public outcry".
"My client is a man who has been a dog owner for 35 years," she told the court.
Claiming Bree had encountered "issues with cats" during previous walks, the defence solicitor added: "He just saw red and he reacted and he deeply, deeply regrets his actions.
"This is a gentleman of previous good character. He reported himself to the RSPCA.
"Unfortunately in this case the cat has passed. There is no medical evidence that the kick caused the death of the animal."
Sentencing Bree to a 12-month community order with a requirement to complete 300 hours of unpaid work, chairman of the bench Janis Cauthery told Bree: " We have taken into account your early guilty plea and also your previous good character."
Bree was banned from owning or keeping a cat for the next five years, and ordered to pay £200 in compensation, £185 in costs and a victim surcharge of £114.