'Absolute hatred!': Mother of four discusses Ulez after Keir Starmer and Sadiq Khan clash
15 August 2023, 09:51
Mother of four expresses the 'absolute hatred' her village has for Ulez
Nick Ferrari discusses Sadiq Khan's Ulez expansion amidst growing controversy, as Keir Starmer emphasises that there are alternative pollution reduction methods.
Nick Ferrari spoke to Kelly from Cudham after Labour's Keir Starmer clashed with Sadiq Khan over Ulez as he insisted there are 'other ways' to cut pollution.
The Labour leader said no-one in the UK should be "breathing dirty air" but added that proposals for reducing air pollution should not have a disproportionate impact on people's pockets during the cost-of-living crisis.
Kelly said: "I am one of those people that have got to get rid of my car. I can't afford to get a new car...I don't know what I'm going to do it to tell you the truth, I really don't.
"I've got to apply for the scrappage scheme of £2,000. I'm probably going to have to get a loan to get a car, I have four children and if you've ever been to Cudham, you'll know that the roads are tiny and you need a four-by-four."
READ MORE: Keir Starmer clashes with Sadiq Khan over Ulez as he insists there are 'other ways' to cut pollution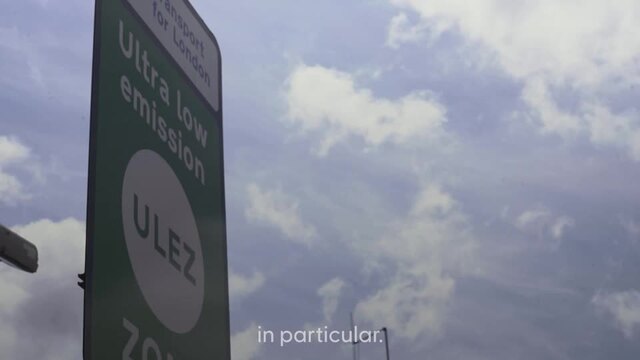 Judge rules mayor's plan to extend Ulez is lawful
It comes as London's Ulez will be expanded to cover Greater London from August 29, a move overseen by Mayor Sadiq Khan.
Sadiq Khan has argued that Ulez is vital for tackling air pollution and said most cars on London's streets are compliant. He also created a widespread scrappage scheme that offers financial help for people, businesses and charities that need to replace their car.
Meanwhile, Prime Minister Rishi Sunak has ordered a review into low traffic neighbourhoods and other plans aimed at curbing traffic and pollution in city and town centres.
Kelly continued: "We're gonna get done and if I don't scrap my car I'm gonna be taxed by £4,500 a year.
"Sadiq Khan is the first to criticise, quite rightly the government of today for the cost of living crisis but he's not thinking about the tax he's imposing on vulnerable, elderly, poor people who cannot afford it."
READ MORE: Moment 'Blade Runner' takes down Ulez cameras in front of bemused diners after vow to keep attacking eco-scheme