Labour Peer Calls On Corbyn To Publicly Back Remain To End "Mistrust" In Party
28 May 2019, 10:42 | Updated: 28 May 2019, 10:49
Lord Andrew Adonis told LBC the leader of his party has "no choice" but to back a second Brexit referendum after disappointing results in the European election.
The Labour Peer said that the party needed to be clearer on its Brexit policy in order to regain lost trust amongst its voters after losing seats in the European elections.
The party lost half of its 20 seats in the European Parliament, as Nigel Farage's Brexit Party and Liberal Democrats made gains - attributed to their clear stances on Brexit.
Speaking to Nick Ferrari, Lord Adonis said: "We were in fact committed to a second referendum in the European election but because the way it was worded was so unclear, people didn't trust us.
"And they didn't trust us because we didn't say, and in particular our leader didn't say that our policy is a second referendum and in that referendum we will campaign to remain."
- EU Election Results: Brexit Party Dominate EU Elections, While Tory And Labour Vote Slides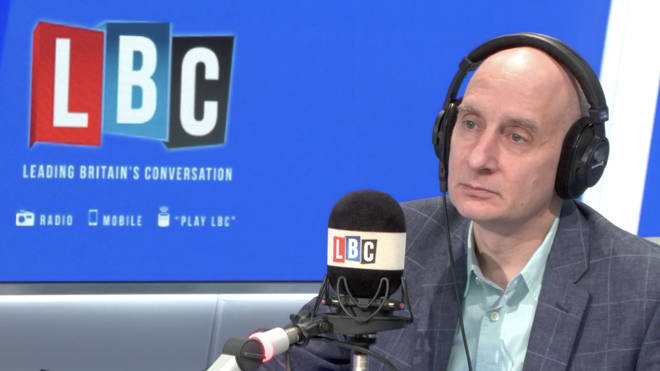 Lord Adonis called on his party's leader Jeremy Corbyn to say "clearly" that he supports a campaign for the UK to remain in the European Union, suggesting that failing to do so would continue a feeling of "mistrust" amongst voters.
"People take the leader of the party to be the voice of the party, and until the leader of the party says clearly that we support a second referendum and we'll campaign to remain, it doesn't matter what anybody else says, there'll still be this big element of mistrust," he said.
Watch above.