Police Chief Must Resign Over Westminster Inaction, Firearms Advisor Says
9 October 2018, 07:38 | Updated: 9 October 2018, 07:50
The Acting Met Police Commissioner who fled after watching Khalid Masood kill PC Keith Palmer must resign, a former firearms officer told LBC.
The Westminster Terror Attack inquest heard yesterday that Sir Craig Mackey, the stand-in Met Chief at the time, locked himself in his car as the terrorist stormed towards parliament as he was unarmed.
Speaking to Nick Ferrari, former National Firearms Advisor Andy Redhead said that he would no longer have the respect of London's police officers.
He said: "I'm saddened. I think he should reconsider his position this morning, I really do."
When Nick pressed him on what Sir Craig could have done, Mr Redhead insisted: "Do something is better than do nothing. You're a police officer and when you join the service, the primary function of a police officer is to preserve life.
"He chose to do nothing.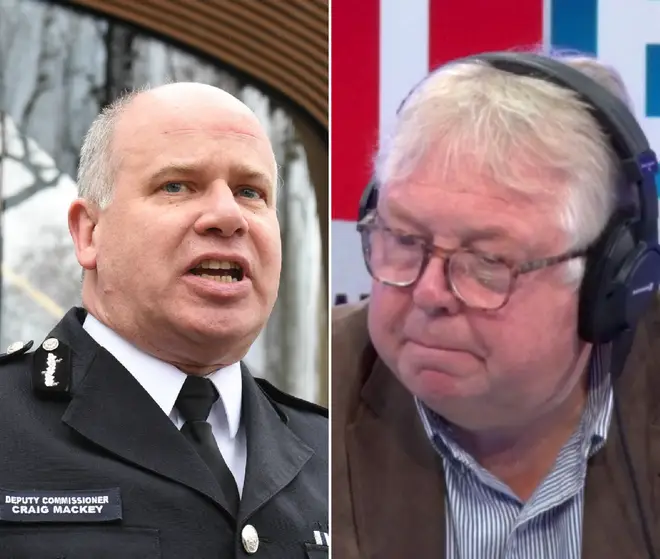 "He's the second most important police officer in the biggest force in the UK. He answers only to the Commissioner, but he commands 30,000-odd police officers. Many, many of them this morning won't have any respect for him as an officer in command because of what was said yesterday.
"I think his position is untenable."
Sir Craig is currently due to retire in December.