Boris Johnson Should Be Kicked Out Of The Conservatives, Says Ken Livingstone
10 August 2018, 07:41 | Updated: 10 August 2018, 07:45
Ken Livingstone believes Boris Johnson should be thrown out of the Conservative Party for bolstering bigotry within the party with his comments on burkas.
A series of senior Conservatives have called on the former Foreign Secretary to apologise for a newspaper article in which he compared women wearing burkas with bank robbers and letter boxes.
And speaking to Nick Ferrari, Mr Livingstone didn't hold back when asked for his opinion on his old rival, who beat him in two Mayoral elections.
He said: "We've had a real increase in Islamophobic incidents. Very often a woman wearing a burka gets it ripped off her face by somebody. Boris is pandering to that fear of Islam and the bigotry.
"He isn't really a politicians, he just wants to be a famous celebrity.
"Frankly, I think the Tory Party should dump him.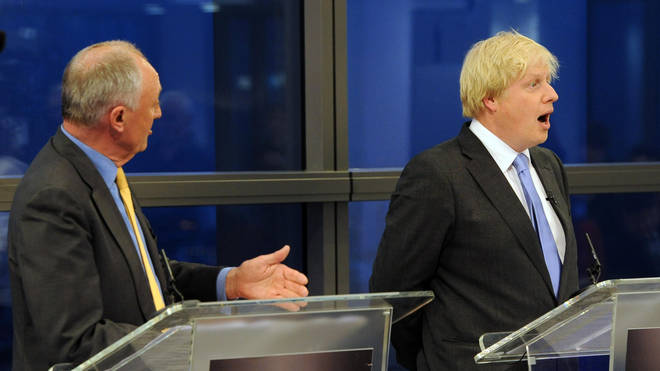 "If he ever became a Prime Minister, he would be a disaster for Britain. He was Mayor of London for eight years, what did he do in that time? He built a cable car to nowhere, which is a huge loss of money. And the ArcelorMittal revolving thing overlooking the Olympic site.
"He didn't modernise more of the underground, he just sat there for eight years promoting himself."