A Brexit Deal Is Now More Likely Than Not, Matt Hancock Tells LBC
23 September 2019, 07:59 | Updated: 23 September 2019, 08:21
The Health Secretary has told LBC that the UK is now more likely than not to leave the EU with a deal.
Boris Johnson has insisted that Brexit would happen on 31st October whether or not he manages to secure a deal that can get through parliament.
However, speaking to Nick Ferrari, Matt Hancock said he expected the Prime Minister to strike that deal.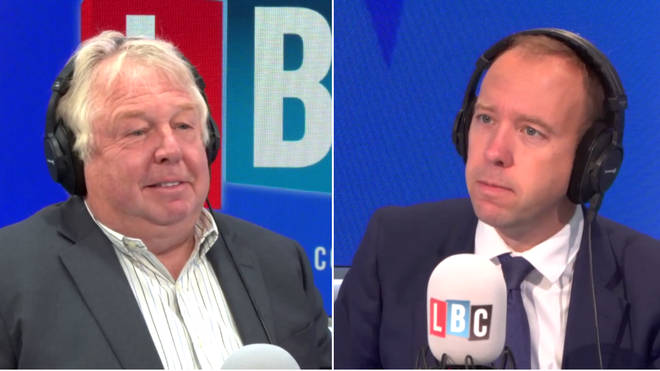 He said: "I think that it is more likely than not now that we will leave the EU on the 31st October with a deal.
"I think the penny is starting to drop on the continent that since they don't want a no-deal exit, the way to avoid the no-deal exit is for the EU to offer a deal that can get through parliament.
"Until now, we've had a lot of discussion on the EU side about the impact of no-deal for them. And for some EU countries, it is very significant.
"They can avoid that by making the concessions that are necessary."