Caller's Brilliant Idea To Help Deal With Homelessness
6 January 2017, 13:37 | Updated: 6 January 2017, 13:44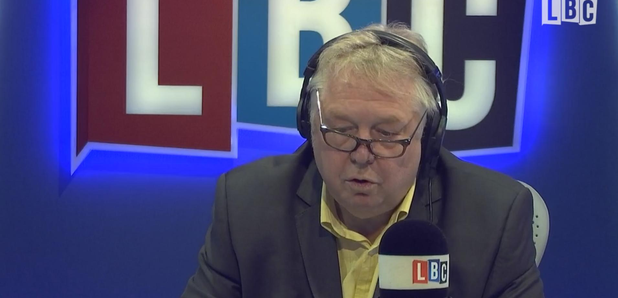 Nick Ferrari was discussing homelessness on his show, and this caller offered a genius way to help the homeless former military.
Sadiq Khan is opening emergency homeless shelters across London and on Nick's show this morning he asked why there has been a stark rise in homelessness.
One caller, Lucy, offered a possible solution for some of the homelessness population.
She said: "Lots of military, they've been trained, we've got all these riots in prison, haven't we? Right, build an apartment block next to the prison. These guys are trained, put them in there, they can walk to work, and they know how to deal with prisoners.
"Isn't that easy?"
Nick responded: "I'm just going to let that hang in the air for a moment."
He then went on: "It's like a light bulb has gone on. They've got military discipline, so they know the discipline. They have worked with people in difficult situations. They're trained in how to talk down terrorists, military competence. It's a brilliant idea, Lucy."
Lucy replied: "What I don't understand Nick, with the homeless people, the temperature has to drop below zero for three days before they do anything.
"Sorry, one day is enough."