Conservative MP Calls For GCSEs To Be Scrapped
11 February 2019, 09:50 | Updated: 26 March 2019, 10:01
The chair of the Education Select Committee believes GCSEs should be scrapped to better prepare children for a working life.
Conservative MP Robert Halfon wants to rewrite England's exam system to give young people a much broader range of skills.
Speaking to Nick Ferrari, Mr Halfon described GCSEs as "pointless".
He said: "Firstly, most young people stay at school to 18, where they used to leave at 16, so that's why he had first O-Levels, then GCSEs.
"Secondly, we have a huge skills deficit. We're way behind in the OECD tables in terms of skills, numeracy, literacy, problem-solving.
"And the third thing is we've got the march of the robots coming, which suggests that 46% of jobs may be lost by young people - 50million jobs at risk according to the Bank of England. Our businesses are saying we don't have the skills necessary for the 21st century.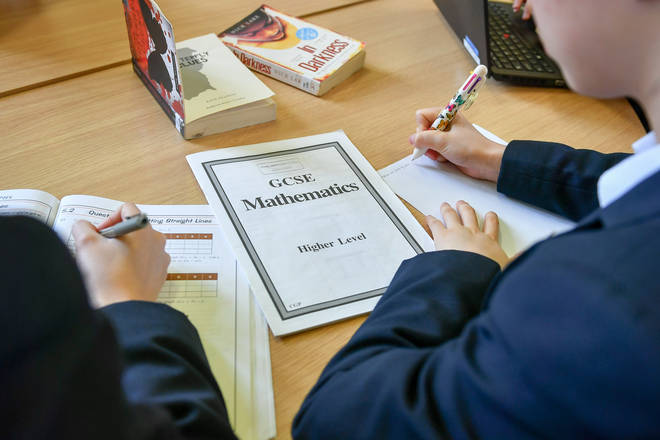 "So what I'm suggesting is, while there might be some testing at 16, we should really have a Baccalaureate at 18, with a much wider range of subjects.
"Instead of just three A-Levels, you'd have technical, creative, practical subjects and you would look at how we could make the curriculum fit for the 21st century.
"There are 140 countries around the world who have a wider curriculum at 18."
Mr Halfon pointed to the huge drop in pupils taking Design And Technology or other creative subjects: "This is a real problem, because of the kind of world we are about to enter into.
"I want people to do much more vocational education, more people to do apprenticeships."