Police Preparing For Brexit Unrest: Met Commissioner
4 December 2018, 10:23
Cressida Dick confirms that London's police are preparing for "all outcomes" of Brexit, including civil unrest in the event of a no-deal departure.
The Met Police chief told Nick Ferrari that the force is preparing contingencies in the case of a no-deal Brexit as it could face losing access to intelligence agencies and the European Arrest Warrant overnight.
Cressida Dick added that it would be "quite difficult and quite slow to replace" with some relationships "impossible" to replace.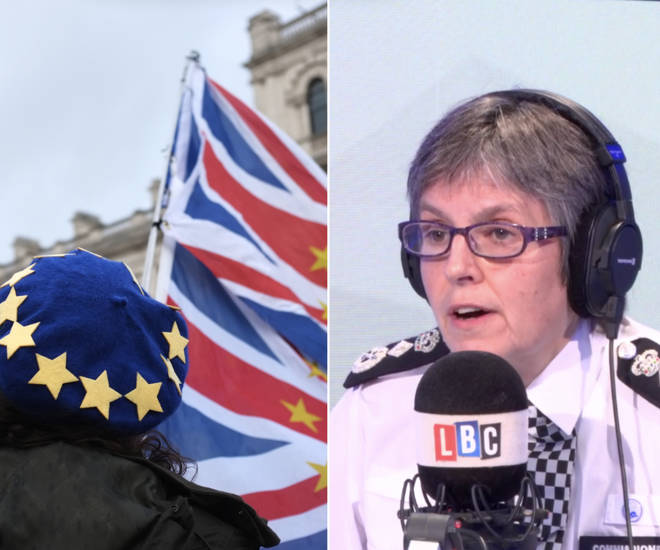 Ms Dick also said she expects protests in the event of no-deal, and that the police are being prepared to deal with any unrest.
"There are suggestions that there might be issues at the ports, so we are looking to see how we can assist," she said.
"We are preparing for all scenarios, and deal or no-deal the police will be here.
"We will do our level best to keep everybody safe."