Damian Green Defends Boris Johnson Over "Dead Bodies" Comment
4 October 2017, 13:15
The First Secretary of State has defended Boris Johnson's after his controversial comments on Libya caused a furore overnight.
Speaking at a Conservative conference fringe event on Tuesday evening, the Foreign Secretary said the country could have a prosperous future if they could only "clear the dead bodies away".
A number of Tory backbenchers have called for Mr Johnson to be sacked from the Cabinet over the remarks.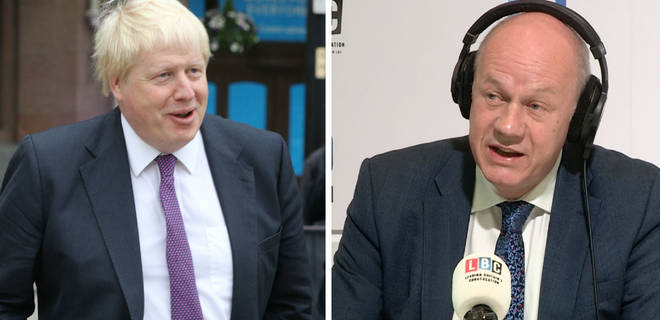 Heidi Allen, MP for South Cambridgeshire, tweeted: "100% unacceptable from anyone, let alone foreign sec. Boris must be sacked for this. He does not represent my party."
However, speaking to Nick Ferrari, Damian Green said all politicians should be sensitive in their use of language.
He added: "Boris himself is an expert on Libya, he has recently visited there.
"What he was trying to do was show that through the horrors of what Sirte is today, where a lot of the bodies are Daesh fighters that have been booby trapped, through that you can see in the distance a vision of a prosperous Libya.
"That's what he was talking about but we all need to be sensitive in our use of language at all times."