Damning Speech Proves Housing Minister Failed To Act On Tower Block Safety
15 June 2017, 09:39 | Updated: 15 June 2017, 11:37
LBC has uncovered a damning speech from former Housing Minister Gavin Barwell, which proves he failed to follow up promises to review fire risks in tower blocks.
LBC's Political Editor Theo Usherwood has unearthed Mr Barwell, now Theresa May's Chief Of Staff, saying he would review the report into the Lakanal House tragedy.
But despite his promise, nothing was done - and yesterday, at least 12 people died when Grenfell Tower went up in flames in west London.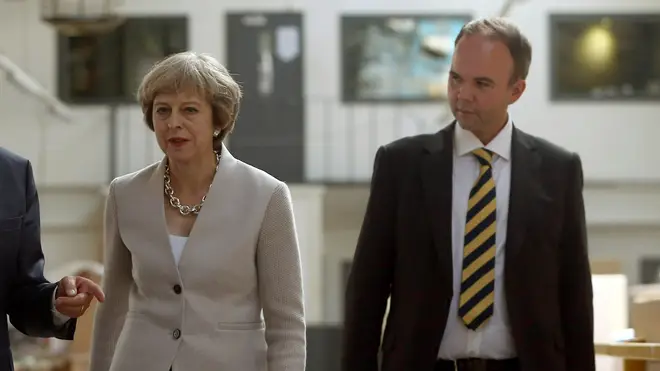 In a debate in the Houses of Parliament on 24th October last year, Mr Barwell was asked about his plans for building regulations following the Lakanal House inquiry.
His said: "We have not set out any formal plans to review the buildings regulations as a whole.
"However, we have publicly committed to review Part B following the Lakanal House fire."
Theo explains: "The key bit is Part B. They made the commitment to look at it. It never happened.
"The Tories are pointing out that Mr Barwell was only one Housing Minister. The post of Housing Minister has had a huge turnover of ministers - Mark Prisk, Stephen Williamson, Brandon Lewis and Mr Barwell.
"When you have that high turnover, no one passes on their previous brief as well as they could have done."
A statement from the government insisted they had not "sat on" a fire safety review, saying: "Following the Lakanal House fire, the coroner recommended the guidance relating to fire safety within the Building Regulations was simplified.
"This work is ongoing – including with the publication of a survey in February this year – as our priority is to make sure we have the highest possible standards.
"The Coroner also asked Government to write to councils encouraging them to consider retro-fitting sprinklers, which we did shortly after."