Disney Forced To Re-Draw Princess After Protests Over "Whitening"
24 September 2018, 09:01
Disney have agreed to redraw their first black princess after fans complained when they lightened her skin.
In the trailer for Ralph Breaks the Internet: Wreck-It Ralph 2, Princess Tiana was given a lighter complexion, as well as more Euro-centric facial features.
Campaign group Color Of Change demanded Disney redraw the princess to reflect African American girls who are watching.
Their statement read: "Disney's decision to restore Princess Tiana's image to that of an unapologetically black princess with full lips, dark skin and dark hair in Ralph Breaks the Internet: Wreck-It Ralph 2 is a victory for Color Of Change members, black children and their parents, and black audiences who want to see the variety of shades, shapes and sizes of black characters accurately represented in the arts.
"By redrawing Princess Tiana - Disney's first and only black princess - in Ralph Breaks the Internet as she was in Princess and the Frog, Disney has shown its commitment to addressing the concerns of Color Of Change members and the black community."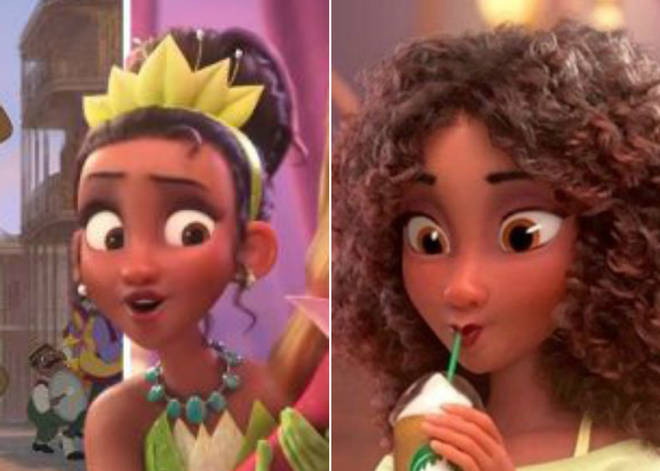 Princess Tiana first appeared in The Princess And The Frog in 2009 with a wider nose and darker skin than can be seen in the new film.