Education Secretary Admits Concerns Over Children's Fortnite Addiction
31 July 2018, 09:50
The Education Secretary has admitted there is a danger that some children are spending too much time playing computer games.
The first NHS-funded centre for gaming addiction is set to open in London next month, treating children as young as 12.
Psychiatrists are hoping to recruit 15 patients, some of whom have been kept off school because of their serious addiction.
Asked if children are spending too much time playing games, he said: "There is that problem, yes. It's Fortnite at the moment and other crazes have come and gone.
"There are legitimate worries about screen time.
"Technology, including gaming, is all very well, in the right proportion, but there are legitimate worries.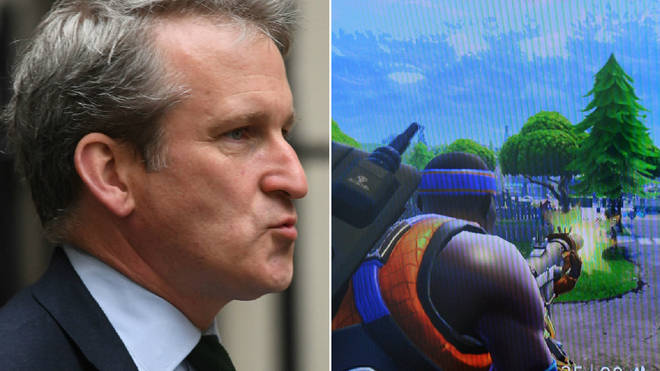 "But on the other hand, technology can help. The media have always played an important role in children's development and learning.
"One of the things we are talking about today is harnessing the good side of technology to help support parents in that."