Elizabeth Campbell's Powerful Response Over Not Being Invited To Grenfell Service
13 December 2017, 10:37 | Updated: 13 December 2017, 11:33
When Elizabeth Campbell was asked how she felt about not being invited to the church service to remember the victims of the Grenfell tragedy, she had a powerful response: "It's not about me."
Residents asked the council not to send representatives to the memorial service being held at St Paul's Cathedral on Thursday, which is due to be attended by senior members of the Royal Family, including Prince Charles, William and Harry.
During a phone-in on LBC, Nick Ferrari asked her how she felt about not being asked to attend - and her response really impressed LBC listeners.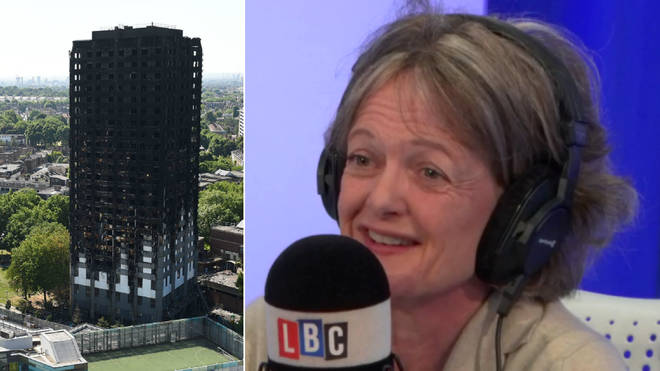 She said: "I don't really think it's about me. I think it's about survivors coming coming together, they're remembering victims, friends, people they love who died.
"I really think that's completely fair enough and we'll be marking it with respect in the council chamber as well."
Thursday's service will mark six months since the tragedy in North Kensington and a minute's silence will be held at the council's offices in Kensington Town Hall. 
Watch the full interview with Elizabeth Campbell below.