Epic Row Between Nick Ferrari And Social Worker Over Toddler Death
7 November 2017, 08:56 | Updated: 7 November 2017, 10:16
After Nick Ferrari criticised social workers for their role in the death of toddler Elsie Scully-Hicks, this social worker phoned up. And what followed was explosive.
Elsie had a bleed on the brain, a skull fracture, retinal bleeding in both of her eyes and damaged ribs. Yesterday, her adoptive father has been found guilty of murder.
Seven chances to save her were missed in just eight months and Nick blamed NHS and social workers for failing the youngster.
But social worker Ruth called in - and the conversation got very combative.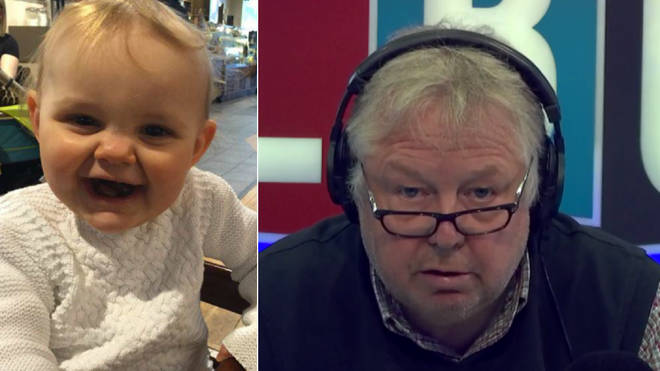 Ruth started by saying: "I'm a social worker, so you can berate me if you want."
Nick said he would only do so if she was involved in this case, but she continued: "When I was a social worker, I was responsible for 12 families. In all of those families, there was at least three children.
"I was responsible for keeping all of those children safe, in very different circumstances, with very manipulative people.
"This dad was very manipulative. He was a calculating, cold guy. How could I, when I have 20 minutes in a house with somebody once every couple of weeks, figure out that they are a murderer."
And when Nick responded, "I'll tell you exactly how, since you ask", things really escalated.
Listen to the fascinating call at the top of the page.