Even The Ofsted Chief Can't Explain The New GCSE Grades
20 September 2018, 09:52 | Updated: 20 September 2018, 10:06
The chief inspector of schools got all confused as she tried to explain the new 1-9 GCSE grading system to Nick Ferrari.
For this summer's exams, pupils were graded from 9 down to 1, instead of the traditional A-E results.
Nick Ferrari struggled to understand it - but worryingly, even Anne Spielman, the head of Ofsted also got confused as she talked him through it.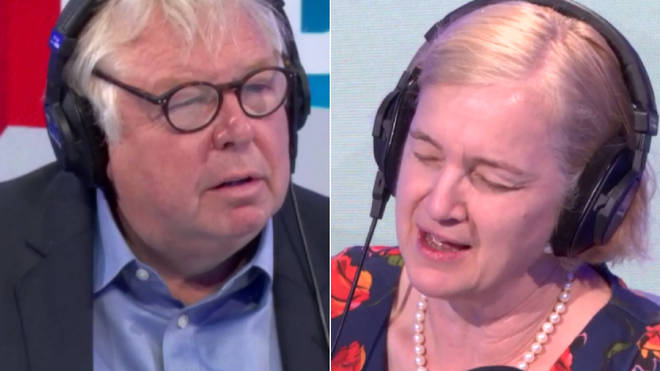 As they discussed whether the new grades had been a success, Nick asked what a B-grade would be now. Ms Spielman said: "A B is a high five or a low six, roughly."
Nick then pointed out: "But we don't have highs or lows, do we? The pupil gets a 6 or a 5."
She tried again: "What was an A* or an A has been split into three grades. What was a B or a C has been split into three grades."
A confused Nick then asked: "Hang on, I thought it was a 6 or a 5. What's a 4 then?"
Ms Spielman responded: "4, 5, 6. A 4 covers the lower end of what was a C."
When Nick asked what a B was again, she said: "A B is a higher 4 or a lower 5.
"What was B is now spread across... so we've got 4, 5, 6 covering what was B & C.
"You're tying me in knots here, Nick."
It only got more and more confusing. Watch the hilarious exchange at the top of the page.