Farage "Merkel Should Take Responsibility For Berlin Attack"
20 December 2016, 10:41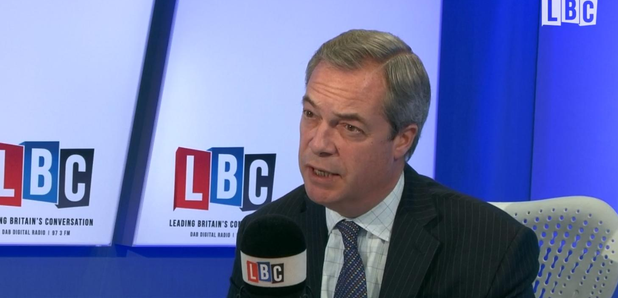 Speaking to Nick Ferrari, the Ukip MEP strongly criticised the immigration policies championed by the German leader.
Berlin was struck by a horrific attack yesterday evening when a man, believed to be a recent immigrant from Afghanistan or Pakistan, drove a lorry into a Christmas market, killing 12 and injuring dozens more. Nigel Farage told LBC that Angela Merkel should take responsibility for it.
"Mrs Merkel made one of the worst policy decisions we've seen from a European politician in 70 years.
"I think, frankly, people like Mrs Merkel should take responsibility for what's happened." he said, in reference to yesterday's attack.
The former Ukip leader said that he had been critical of Germany's more open immigration for a long time, and had warned that it was endangering Europe, saying "We should not let our compassion imperil our safety."