Ferrari: "What Am I Doing For Syrians? Nothing!"
2 November 2015, 11:38 | Updated: 24 October 2016, 09:30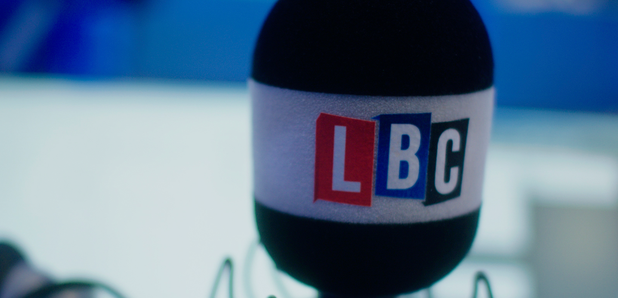 Nick Ferrari slams Benedict Cumberbatch and the actor's foul-mouthed lectures about helping Syrians in this remarkable exchange with a caller.
Alex in Hackney called to defend the Sherlock Holmes star's onstage rant, where he told an audience "f*** the politicians" during a passionate call for people to do more to help Syrians.
Nick wasn't impressed at all with Cumberbatch, with Alex claiming the LBC presenter was "blowing his mind" with his attacks on the actor.
"If you spend a lot of money going to see Hamlet, why should you be sworn at by the actor at the end of the show?" asked Nick. "Why can't you just applaud and go home?"
Alex fired back at Nick, questioning how much Ferrari is paid: "I would love to know what you're doing for these people?"
The answer from the LBC presenter was definitive: "Me? For Syrians? Nothing!
"I don't want to take lectures from Benedict Cumberbatch. I don't think he's in a position to give lectures."
Nick insisted the money would be better spent on the less well off in the UK, who are "starving, dying or homeless.
"Unfortunately none of these people want to go out and sing songs about starving ex-service personnel. They just don't!"
Take a listen to the remarkable exchange above.