Forget Giving The NHS More Money, Just Stop The Waste: Nick Ferrari
27 November 2017, 09:40
The NHS doesn't need more money to be properly funded... it needs to cut out the massive waste, says Nick Ferrari.
Reports today suggest that "cut-price" ambulance crews will be sent to emergencies, with technicians replacing the higher-trained paramedics.
That has led to calls for more money for the NHS.
But Nick insists we can turn around the health service, by getting a proper team of accountants to cut out the huge waste it currently has.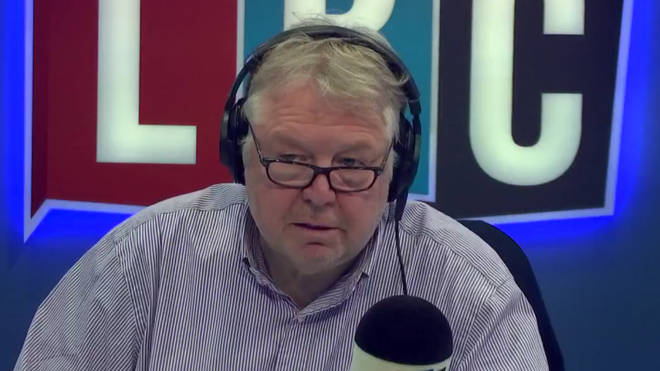 Speaking on his LBC show, Nick said: "It is all coming down to money isn't it?
"And before we just moan 'We need more money for the NHS,' I'll just remind you of that story we looked at last week about the Canadian firm which makes a drug called liothyronine used to treat patients with an underactive thyroid. You may recall they hiked their prices over a ten year-period by just under 6000% from £4.46 a packet for these drugs to £258.
"That's right, in ten years. Now I'm all for the NHS getting correct funding, but that's cost £100million.
"And I'm telling you now, if you put a bunch of skilled accountants, the sort of people that run supermarkets or other successful companies, building companies.
"There is so much waste in the NHS, so it's all very well saying 'Well this is awful it's because A&E units and Jeremy Hunt should be doing this and we need more money.' Well, hang on hang on, let's just make sure that every single cent we spend already is correctly spent.
"Because I'm telling you now, what might you have, something you need around your house, a packet of toothpaste. Let's say that you used to get toothpaste and toothbrushes for you and your children and ten years ago you'd budget £4.46. And then by now it's gone up to £258.
"Don't you think you'd have looked around someplace else? Yes of course you would, but the NHS because of the way it is funded... and all the people shout, 'The NHS needs more money, the NHS needs more money.'
"What about the £100million they didn't need to spend there? Or should at least have reviewed."