'I am seethingly angry': Mum vents frustrations amid 'shambolic' handling of RAAC crisis
5 September 2023, 10:53 | Updated: 5 September 2023, 12:06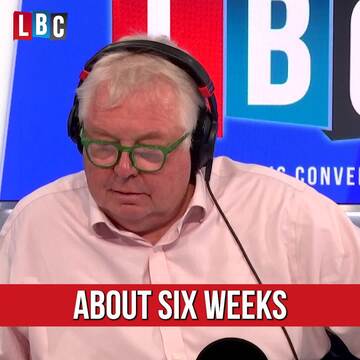 Caller is 'seethingly angry' at the handling of the concrete crisis branding it a 'shambles'
This seething mum tells Nick Ferrari that the handling of the Raac crisis by the Department of Education and the Education Secretary is 'shambolic.'
Nick Ferrari at Breakfast heard from Carolyn in Kent, who told him the Department of Education (DofE) has re-closed her school even after renovations, criticising Education Secretary Gillian Keegan's handling of the crumbling concrete crisis.
Carolyn, who has two children in primary school, told Nick the struggles her family had faced even before the RAAC crisis had officially begun.
She told Nick that the school had been closed "overnight" about six weeks before the summer holiday, detailing that a notification had come through only the night before the closure and they were told it was due to "something to do with the structure in the roof."
Carolyn had to take three days off work to cover childcare due to the sudden closure.
She added that the entire situation was "mishandled."
She complemented her children's headmaster for his handling of the situation: "He's a fantastic guy. He erected marquees on the playing field and within three days the kids were back being educated.
"It wasn't ideal but you know, it worked," she continued.
She went on: "Over that period, and over the summer holiday, they have spent thousands of pounds correcting whatever it was that was wrong with the roof and our kids walked in Friday morning for their first day back."
She then told Nick she believed that they seemed to have avoided "this RAAC malarky."
Read more: 'Schools have been allowed to wither': James O'Brien criticises Sunak's refusal to fund concrete safety repairs
Read more: 'Parents can feel safe': Schools minister defends government's handling of concrete crisis
However, her relief was short-lived, receiving an email on Monday evening notifying her that the DofE had closed down the school even after renovations had taken place.
She told Nick that they did not specify whether it was RAAC but speculated it was, after looking back at the "sporadic information," she had received.
Carolyn explained parents were told that the DofE had changed the guidelines "bearing in mind what's been going on in the media recently."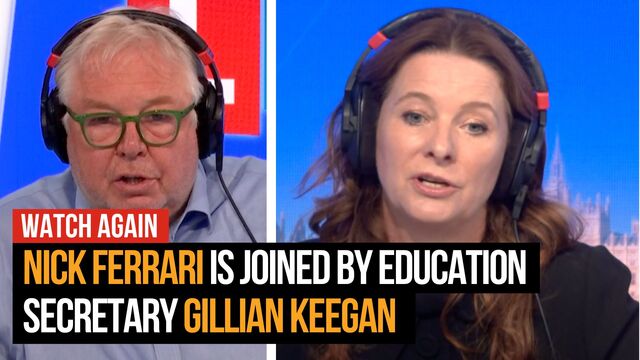 Nick Ferrari is joined by Gillian Keegan
Carolyn then condemned Education Secretary Gillian Keegna's handling of the situation, referencing the recent ITV leak of her post-interview rant.
"I'm thinking, well, it's just an absolute shambles. I am seethingly angry with Gillian. How dare she want congratulations for the shambles that she has overseen.
"How dare she think she's doing a good job."
"They're all blooming useless, aren't they? They all need to be booted out."
She concluded: "To be so incredulous and say 'Oh well we've done a fantastic job and no one's congratulating us.'"
"Sorry, it's been a nightmare, from my point of view."