Henry Bolton's Excruciating Interview With Nick Ferrari
15 January 2018, 09:29 | Updated: 15 January 2018, 09:42
Ukip leader Henry Bolton admitted his girlfriend has pleaded with him to take her back after he left her over her alleged racist remarks.
In an interview described as "excruciating", the Ukip leader said he didn't know anything about the offensive comments before they were printed in the papers.
He said they had only got together on Boxing Day and "were still getting to know each other" after three or four dates together.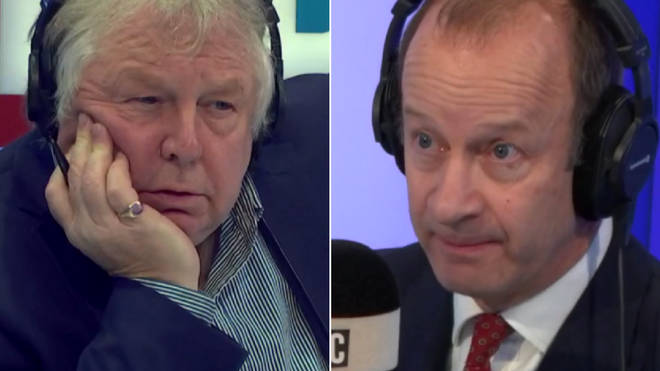 He said: "We had long discussions yesterday afternoon. Neither of us are at all happy with the situation. But, I feel that's the right decision to take at the moment.
"It was a mutual decision. We were put in a very difficult position by the party. She's totally distraught."
When Nick asked he she had asked him to reconsider, Mr Bolton responded: "Yes, absolutely.
"I believe there has been a concerted campaign to undermine her credibility and character, to destroy her basically, to be able to claim that I've got poor judgement.
But Nick hit back: "You do have poor judgement, don't you?"
Mr Bolton stated: "If I had seen those comments prior to going out with Jo, then indeed, I could be criticised for having poor judgement, but that's not the case."
Nick put it to Mr Bolton, who has been married three times, that he is a love rat. The Ukip leader's response: "You know Nick, I tried to do the right thing. I'm standing by her. There's no cold, ruthless cut in this relationship.
"We've got to change the way we are doing things. I'm not deserting her."
Fellow LBC presenter Iain Dale labelled the interview "excruciating" and insisted he would not be leader by the end of the week.
Excruciating interview with Henry Bolton on @LBC at the moment. He'll be gone within days. He's made a laughing stock out of himself and his party. Nothing like an old fool, eh?

— Iain Dale (@IainDale) January 15, 2018