Ian Wright Calls LBC To Defend Police Over Officers Selfie
16 May 2018, 10:39 | Updated: 16 May 2018, 11:08
After Nick Ferrari questioned why police posed for a photo with Ian Wright, the former England star called up to defend the officers.
Wright posted a picture on his Instagram with six police officers who helped to track down his car after it was stolen.
But a local woman complained that, while six officers had time for that picture, she was told they had no resource to investigate a burglary at his house.
When Nick asked whether the police were using their time properly, Wrighty called in to defend them.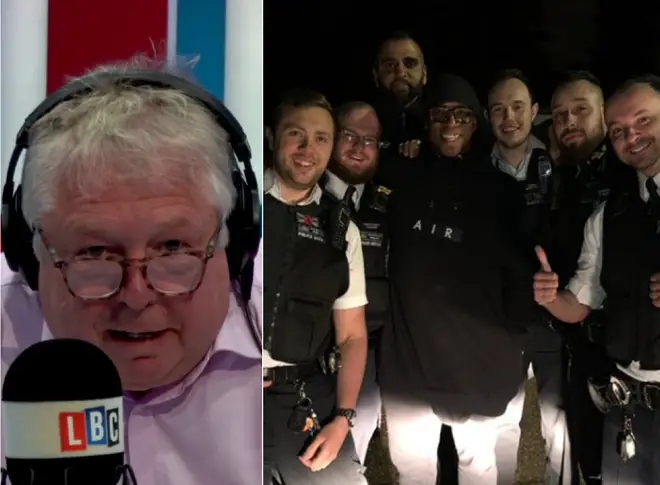 Ian said: "There is a lady in and around the area whose house got broken into and apparently the police didn't turn up.
"What happened with my car was my car's got a tracker on it, so when the car went missing, the tracker people get in contact with you, you call the police and the car pings to wherever it is.
"I got a call to get to Wanstead because that's where the car was. The police were there trying to find the people who took it and were waiting by the car.
"They didn't know it was going to be me when I got there. I said thank you very much, we took a picture and they zoomed off again."
Nick asked why it needed six officers and Ian replied: "They were chasing people down, the people who had stolen the car. They don't know."
Ian revealed he's not even got the car back yet, as police are still holding it for forensic testing.