Jacob Rees-Mogg On LBC: Watch In Full
20 March 2018, 07:30 | Updated: 20 March 2018, 09:36
Jacob Rees-Mogg, the bookies' favourite to be the next Prime Minister, is live in the LBC studio taking your calls - and you can watch it live.
The Conservative MP will be answering your questions on Nick Ferrari At Breakfast from 9am this morning.
He's the head of a powerful pro-Brexit backbenchers group, so what does he think of David Davis' Brexit transition deal?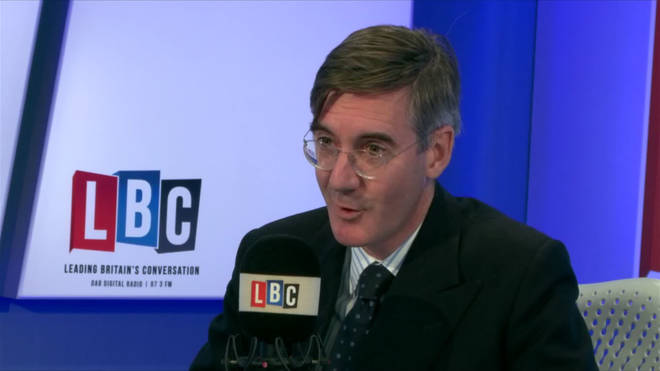 Whatever you want to ask Mr Rees-Mogg, this is your chance. Call 0345 60 60 973 to put your question to him.