James Corden's Dad Calls LBC To Explain Grammys "Consolation Puppies" Stunt
30 January 2018, 13:31 | Updated: 30 January 2018, 13:41
James Corden has come under fire for handing out puppies as "consolation prizes" at Sunday's Grammy Awards, so his dad called LBC to explain what really happened.
The comedian appeared to give away the pets as consolation prizes to nominees who missed out on the best comedy album prize.
Jerry Seinfeld, Sarah Silverman and Jim Gaffigan were handed the dogs after losing out to Dave Chappelle for the award.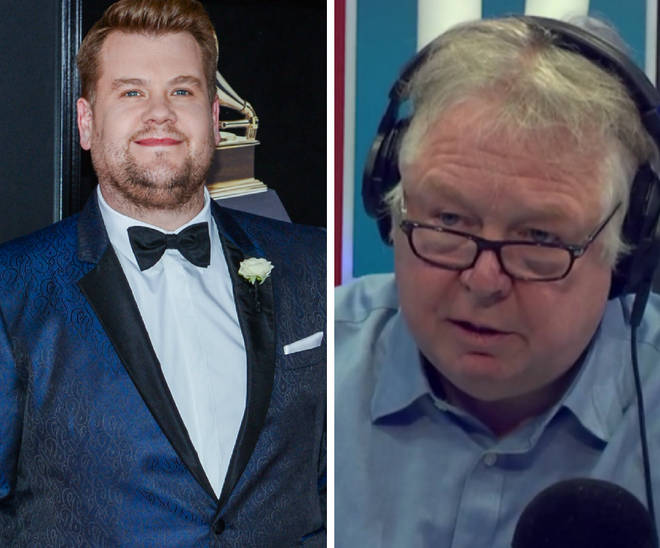 The Animal Welfare Foundation slammed the stunt, saying the puppies were given out "as if they were nothing more than inanimate objects".
And as the topic was discussed on LBC, Malcom Corden, James' dad, called Nick Ferrari to explain what really happened.
"I was actually there at the Grammys on Sunday night," he said.
"I'm not here to defend my son, obviously as you were alluding to it was a bit of fun.
"A guy across the aisle from me he got one of these puppies… he had his children there, they were stroking the puppy.
"Almost as soon as the camera [was turned off] the puppy was handed back to the handler as were all the puppies.
"It was a lovely moment that just lightened the mood."
Mr Corden was unsure whether the idea was his sons, but insisted the dogs endured no stress.
He continued: "It was a very quiet moment in the show, there was no loud noises.
"They must have been cared for somewhere in Madison Square Garden."