Kensington Council Leader Reveals She's Never Met Theresa May
13 December 2017, 07:21 | Updated: 13 December 2017, 10:16
The leader of Kensington and Chelsea Council has told LBC she's never had a meeting with the Prime Minister.
Elizabeth Campbell revealed that she's spoken to Theresa May on the phone, but not met her in person.
She took over the embattled council in the aftermath of the Grenfell Tower fire and has been managing the process to rehouse the 210 families who lost their home.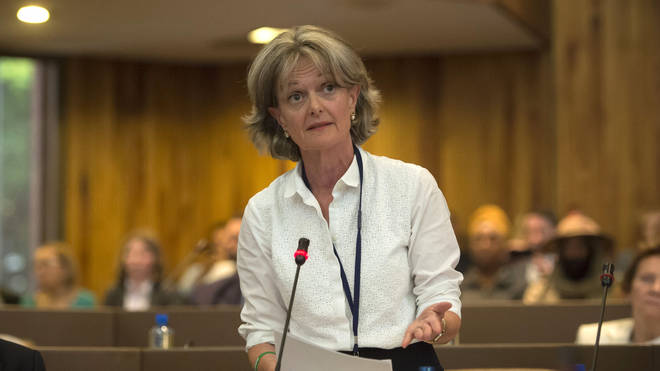 When asked how often she met the PM, she said: "I haven't met Theresa May, no not at all. But she's called me.
"I suspect Theresa May has also got other things on her plate.
"She meets with survivors and victims and I know she has a regular line to them, they come and see her in Downing Street."
Ms Campbell also revealed she's never had a "private sit-down meeting" with local MP Emma Dent-Coad.
Watch the full interview with Elizabeth Campbell below.